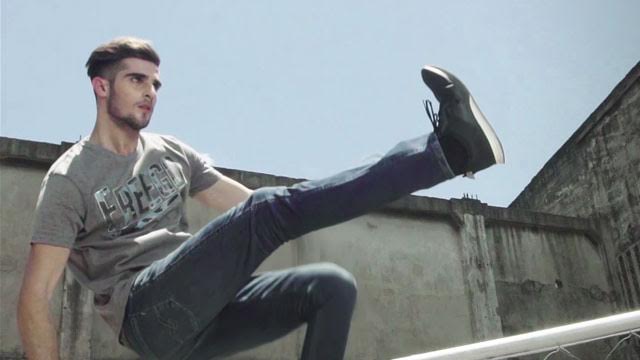 When it comes to clothing, people give more importance to style rather than quality and function–-and the same mindset is usually applied when it comes to choosing denims. Here's the thing: Slim jeans are the coolest cut out there, but they can also be literal and figurative ball-busters.

But the confusion over these choices stop now--the future of denim is here with the Freego's newest Hyperflex jeans. Promising flexibility and uniqueness, it's everything you'd expect from a modern-fitting and stylish pair. And with its reflex tech, you'll have freedom of movement--something you've never experienced with jeans.

It's not like any other jeans you've worn. No need to decide between form and function, because you're getting the best of both worlds.

Throw in everyday man tasks like running around an empty lot, jumping over obstacles, backflipping over a boulder, getting into cool low-slung cars, and impressing hot women while powering yourself through all of it without losing the form of your Hyperflex jeans.

What makes the Hyperflex amazing is the way it returns to its original shape when you hang it up. We didn't put it through some Mythbusters-like regime to see if it's indeed the most flexible jeans ever made, but it's definitely right up there.