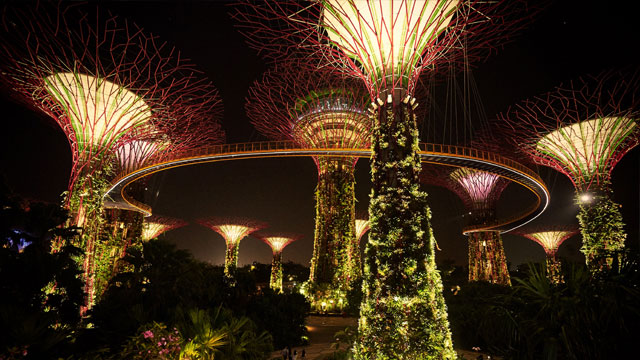 There are plenty of sights to see in Singapore during the day, but did you know that the city is so much more interesting at night? No wonder tourists from all over the world regard Singapore as a "city that never sleeps." Your visit would be incomplete without experiencing the hangout spots that open only after the sun sets. Here's a peek at some of them:

1. Gardens by the Bay
This award-winning horticultural garden is a sight to behold and should be in your list of places to visit in Singapore. Case in point: the Supertree Grove comes alive nightly with Garden Rhapsody – a free light and sound show – at 7:45 pm and 8:45 pm.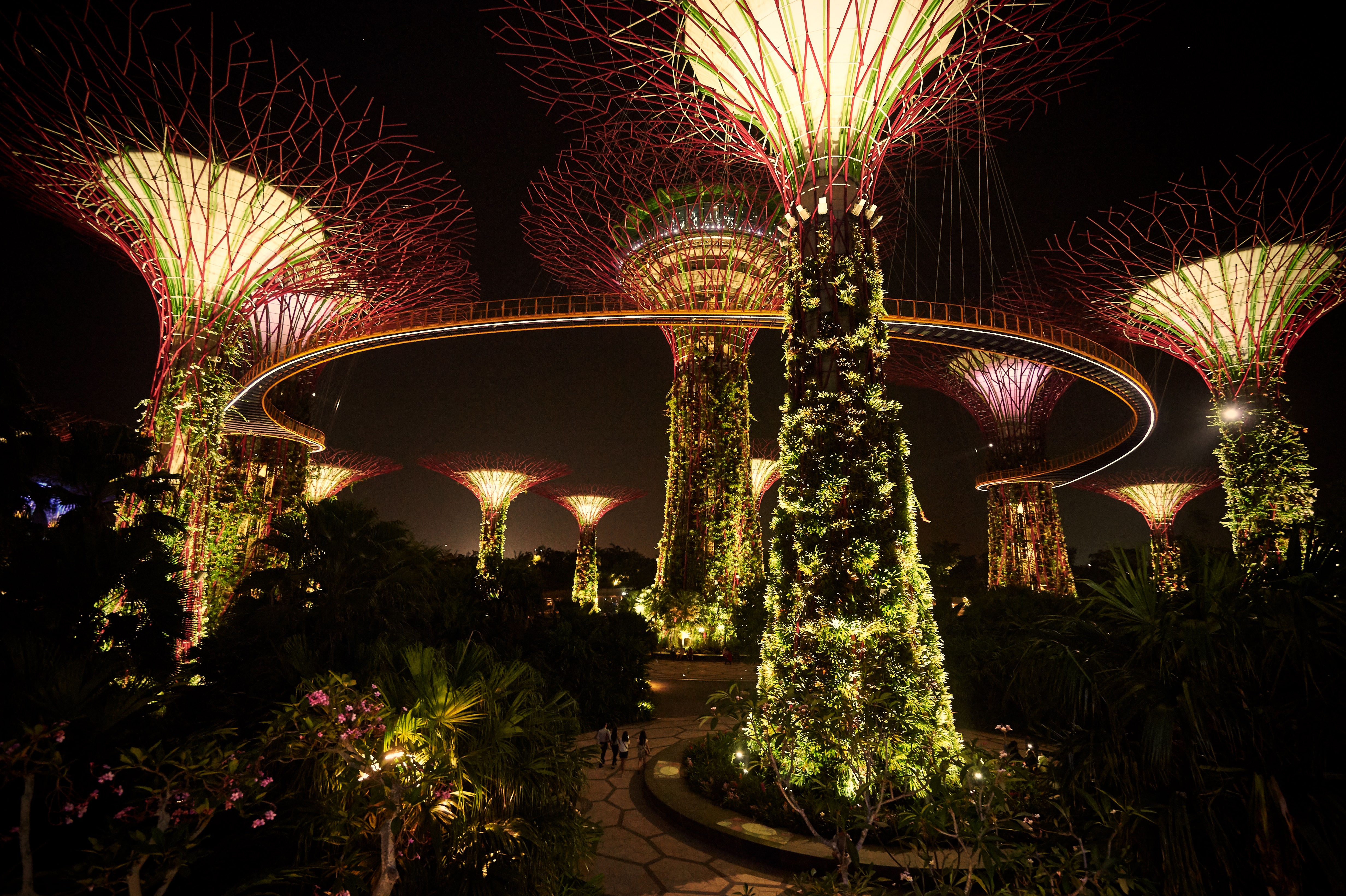 2. Orchard Road
Considered as Singapore's premier shopping destination, Orchard Road's malls, bars, and restaurants will keep you busy and happy all day. In fact, it'll take more than a single visit to enjoy all the establishments in this area.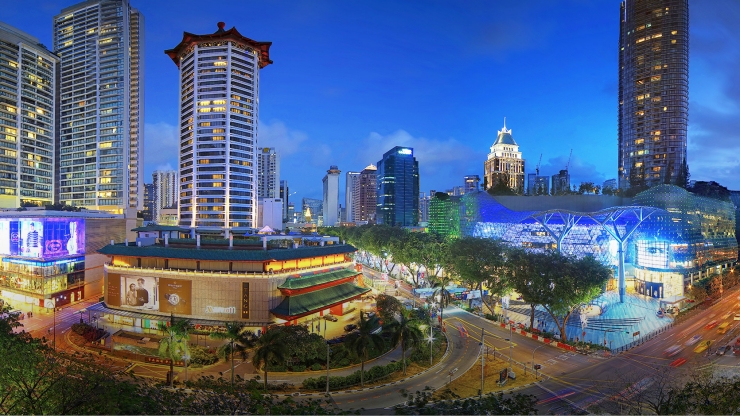 3. Mustafa Centre
This sprawling megastore in Little India stocks pretty much anything under the sun, but is best known for their wide range of electronics. The best part? It's open 24 hours a day.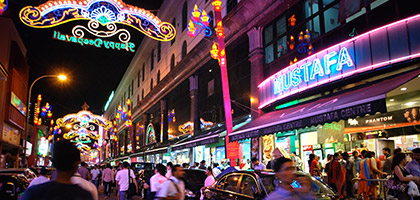 4. The Library Bar
This speakeasy-themed bar will require you to provide a password before coming in (Hint: check their Facebook page). Once you're inside, however, you'll see why tourists and locals love going here—the bartenders are approachable, the cocktail drinks are both strong and subtle, and the interior design says it all.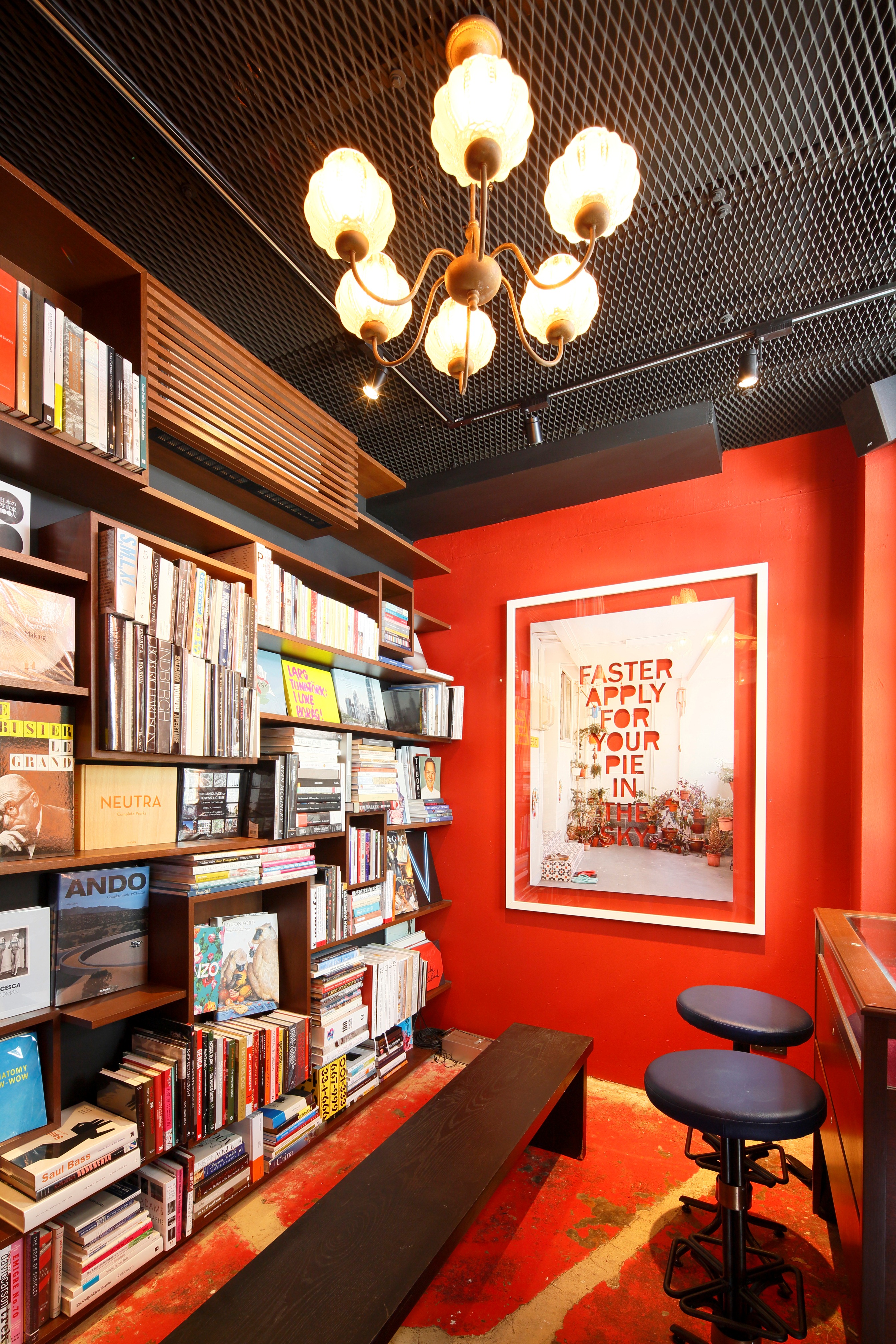 5. Glutton's Bay
Located beside the Esplanade, you will be enthralled by Glutton's Bay's mixture of sights, sounds, and delicious smells from the food stalls and hawkers. You can indulge in a variety of hawker cuisine, such as satay, oyster omelette, and fried carrot cake. Nothing beats having pika-pika for a midnight snack!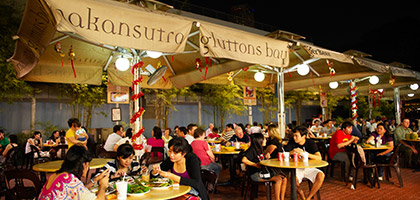 6. 2am:dessertbar
Situated in Holland Village, one of Singapore's most popular hangout spots is the famous 2am:dessertbar. Their cakes, tarts, tiramisu and welcoming ambience serves as a great setting for late-night desserts and dates.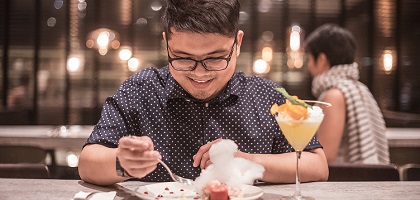 7. Operation Dagger
Located at Ann Siang Hill is a building filled with obscure symbols near the door, yet is actually the famed Operation Dagger, a cocktail bar that is home to some of the best drinks in Singapore.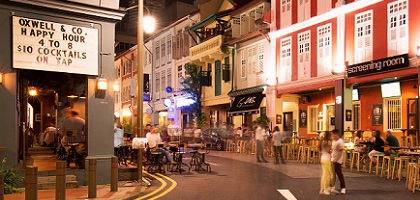 8. Wala Wala Café Bar
For the perfect combination of music and drinks, drop by Wala Wala Café Bar. Located at the popular Holland Village, swing by to check out various live bands perform throughout the week!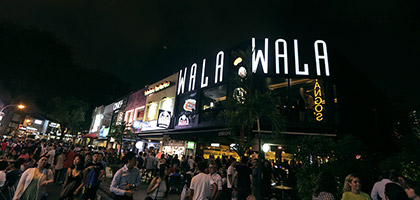 Whether you want to party, shop, dine, or simply relax, there are places in Singapore that let you do all these things even after dark. Visit www.yoursingapore.com to know more.