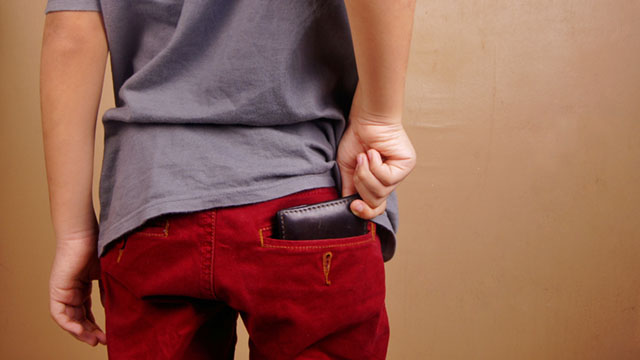 You can never have too much cash, but there are days where you can end up having too little. 
You might have to buy a new pair of pants because you spilled soy sauce all over them right before a presentation. Maybe you accidentally sprained your ankle and don't have a credit card to pay for an X-ray. Your girlfriend could ask you to bring home something special for the evening, and you definitely don't want to miss out on that.

We can all agree that having cash on hand keeps you prepared for all sorts of emergencies. But how much cash should you always have in your wallet anyway? We asked around for some #CashConfessions, and these are some of the answers we got:

"At least 500. That's usually enough to get you home, even on a ride-sharing app."

Transportation costs are variable, so it's usually a good idea to be prepared for the most expensive option. Having just enough money to get home means you can't do much of anything else without dropping by an ATM, though.

"1,000 pesos. Enough to be comfortable, but not enough to be mugged."

A lot of people worry about carrying too much cash in their wallets sometimes, and that's a fair concern. When emergencies arise, however, a thousand bucks might be a little tight.

"20 pesos! So you can take jeeps and trikes to the nearest ATM."

It's a practical answer, but one that has you living on the edge. Also, it's a bit of a cop-out—you're going to an ATM, dude.

"Maybe 400? The cost of a meal and a ride."

It's only normal that we make meals a consideration when it comes to how much money we should have on hand. Just keep in mind that 400 pesos is enough for one person on a quick trip out of the house. If you're out with friends or on a date, you're most likely going to fall short.

"3,000, minimum. That should cover your basics, plus any small emergency costs."

This sounds like a reasonable amount to have if you need to make an emergency purchase, like an umbrella or an extra shirt. For bigger emergencies like your phone suddenly dying on you, however, it might not be enough.

The "right amount" of money in your wallet, it seems, depends heavily on your priorities and lifestyle. But unforeseen expenses always pop up, and you don't want to suddenly fall short in case they do.

With Cashalo, you can be sure that you'll always have cash on hand. It's a phone app that lets you get loans on demand, saving you the hassle and embarrassment of having to spot cash from friends or take out loans from other lenders. With a few taps, you can get a loan deposited straight to your account in as fast as 30 minutes. And with low monthly interest rates, you won't be running out of funds from repaying. It's easy credit, when you need it.

Learn more about Cashalo by downloading the app on Android or on iPhone.