There are more than a few different types of guys, but the alpha male is the one that stands above the rest. Being one, however, is more than just having swag and being imposing; it also means having the confidence to live a life of fulfillment and self-actualization.

These are the five discerning characteristics that define the makings of an alpha male:

1. He's comfortable with himself.
An alpha male is more than confident; he is the living embodiment of confidence. He rarely shows fear and doesn't need anyone's approval before doing something.

2. He knows how to dress well.
An alpha male doesn't dress to impress. Wearing a really smart outfit is almost second nature to him, since he knows that dressing well leads to success.

3. He's in pretty good shape.
An alpha male knows the importance of healthy living and a proper diet. He believes that working out regularly helps them focus on their goals in life.

4. He's good with the ladies.
It's no wonder that an alpha male easily gets the girl. He knows how to express himself through words and actions, and is not afraid to show his animal side between the sheets.

5. He's focused and driven.
What makes an alpha male different: his determination to achieve his goals. Once he sets his eyes on the prize, he will do whatever it takes to get there.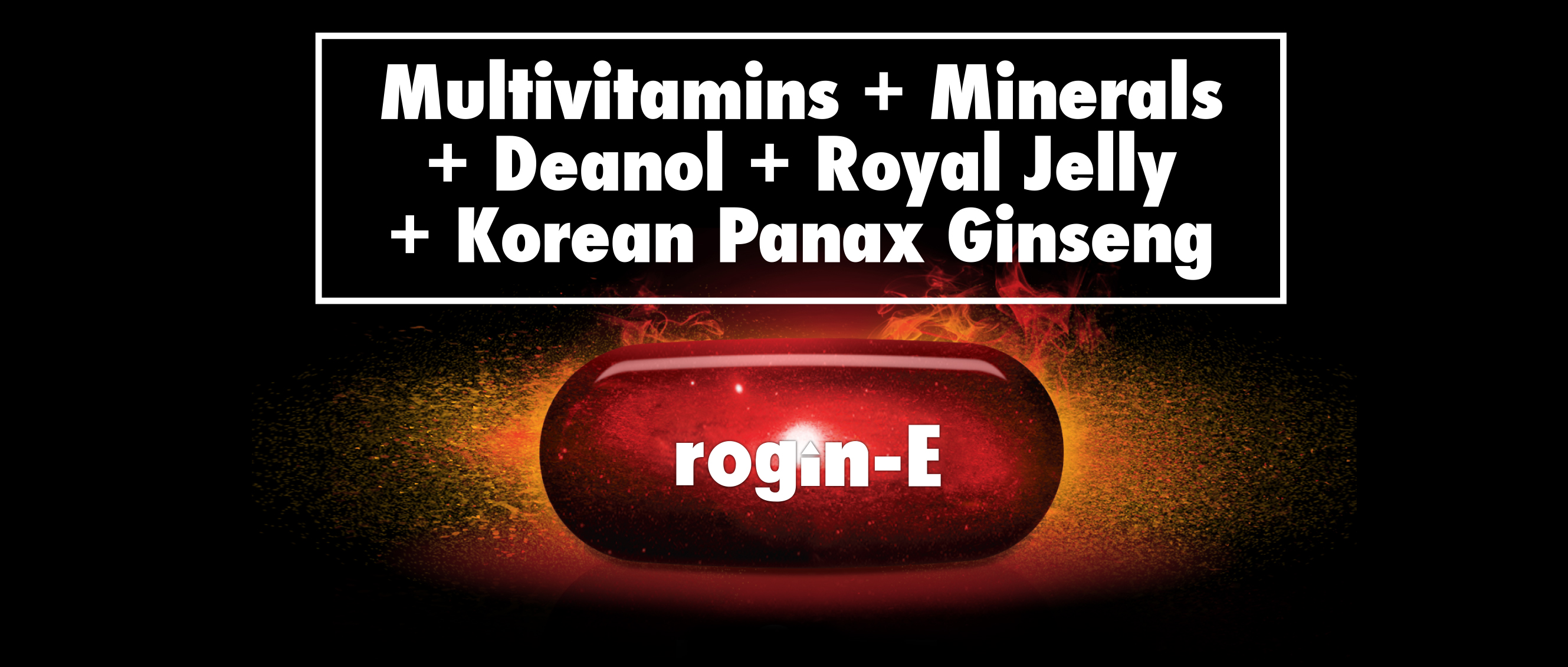 Upgrade with Rogin-E's potent mix of multivitamins and minerals, combined with the following vitamins and minerals:
Deanol, which gives potency and boosts brain and nervous system function
Royal Jelly, which gives vitality and improves mood and general well-being
Korean Panax Ginseng, which gives endurance and helps you cope with mental and physical stress
Trust Rogin-E to keep you in top form all day, every day.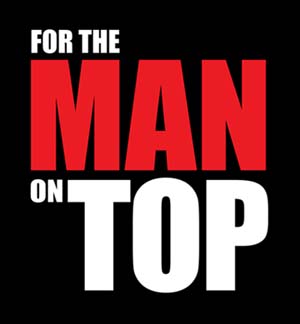 Rogin-E is Multivitamins + Minerals + Deanol + Royal Jelly + Korean Panax Ginseng: Man on top.