With the holidays comes one inevitable thing: road trips! It's all about piling into the car and going on adventures with family and friends, while conquering different road challenges and visiting new destinations. But before you hit the road, make sure that your ride is prepped and checked—a little preventive maintenance goes a long way! 

Check tires. Make sure that your rubber is still thick! If you notice excessive tread wear, then it's time to replace your tires. If the tread looks uneven, go in for wheel alignment. And while you're at it, make sure your spare is in good condition and inflated! 

Make sure brakes are good. You need to be able to stop your car on a dime, and for this you'll need good, working brakes. Check if they've still got good thickness on them. If they're more than 50 percent worn and you intend to travel long distances, you might want to get a new set. 

Full fluid inspection. Oil and fuel are one thing, but don't overlook the others: coolant, brake fluid, power steering fluid, and even water for your window washer all matter. Make sure these are topped up to the recommended level indicated in your user's manual. 

Wiper watchout. There's nothing worse than driving through inclement weather with a set of brittle wipers that don't do their job. If you notice your wipers don't clear your glass like they should, or aren't springy to the touch, then it might be best to get a new set. 

Light test. Good luck driving at night with busted head lights, buddy! Make sure your park, driving, and bright settings all work. You also should make sure that both your signal lights are functioning, as well as your turn lights, brake lights, and reverse lights. 

This is a checklist that you need to get straight, but for every trip, there's also the right ride. And for this road trip season, two in particular stand out: The New 2017 Chevrolet Trailblazer and the New 2017 Chevrolet Colorado. 

The Trailblazer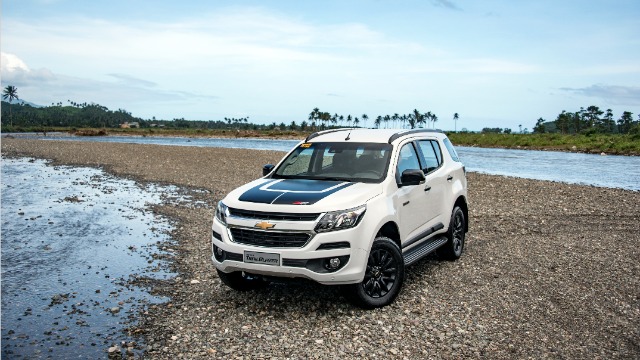 For going on family adventures, nothing rivals the comfort and capabilities of the Trailblazer. Able to fit as many as seven people (as well as their luggage!), it is the ultimate road trip machine. The new 2017 model is the widest and tallest in its class, and also features a customizable interior that can be folded into 16 different configurations, based on your needs. 

The new Trailblazer also features improved noise and vibration levels, as well as advanced safety features and active driving aids that let you confidently approach ascents and descents; and Forward Collision Alert, Lane Departure Warning, and Side Blind Zone Alert, which help you maintain a safe distance from accidents. The Tire Pressure Monitoring System also ensures that your trips with the family run hassle-free.

The Colorado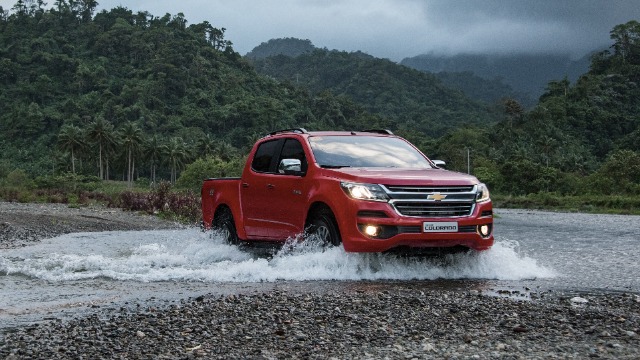 If, however, you enjoy solo trips off the beaten path, then the new Colorado might be the right ride for you. Satisfy your hunger for a thrilling drive behind the wheel of this bold pickup. 

Featuring a best-in-class 2.8L DURAMAX four-cylinder turbo-diesel VGT engine, the Colorado pumps out 200 horsepower and a crazy 500 Nm of torque. This, matched with an 800mm water wading capacity, 1-ton hauling capacity, and 3.5-ton towing capacity makes the Colorado your ticket to the great outdoors.

Both feature a full list of safety amenities, so it's a very secure ride even out in the wild. The Trailblazer and Colorado are also the only vehicles in the Pick-up and PPV segment to have a Remote Engine Start feature, which provides added security.

The 2017 Chevrolet Trailblazer and Colorado feature best-in-class power and torque, as well reworked, aggresive front fascias with LED Daytime Running Lamps. Both also comes with a 5-year or 100,000kms warranty, and 24/7 Chevrolet Roadside Assistance, so you're covered for every long drive that comes your way. 

For more information about the New 2017 Chevrolet Trailblazer and Colorado, or to book a test drive, click here.