Summer is in full swing and the sun is beating down on us at Vermosa Sports Hub in Imus, Cavite. We await the delivery of a Toyota Rush unit because the driver might have taken a wrong turn somewhere, but all is good.
With the kind of hype that surrounds this vehicle, the added suspense is fitting. We already knew about the Rush early on, and it was only a matter of time before we would get our hands on it.
In fact, we decided to push our deadline back a bit to make sure that we'd have Toyota's newest SUV on our cover. Our publisher was shocked when I told her the scheduled date of this shoot, actually. It really is quite late in the month already for a Top Gear Philippines production. Our explanation? It's a rush cover—insert comedy snare drum here.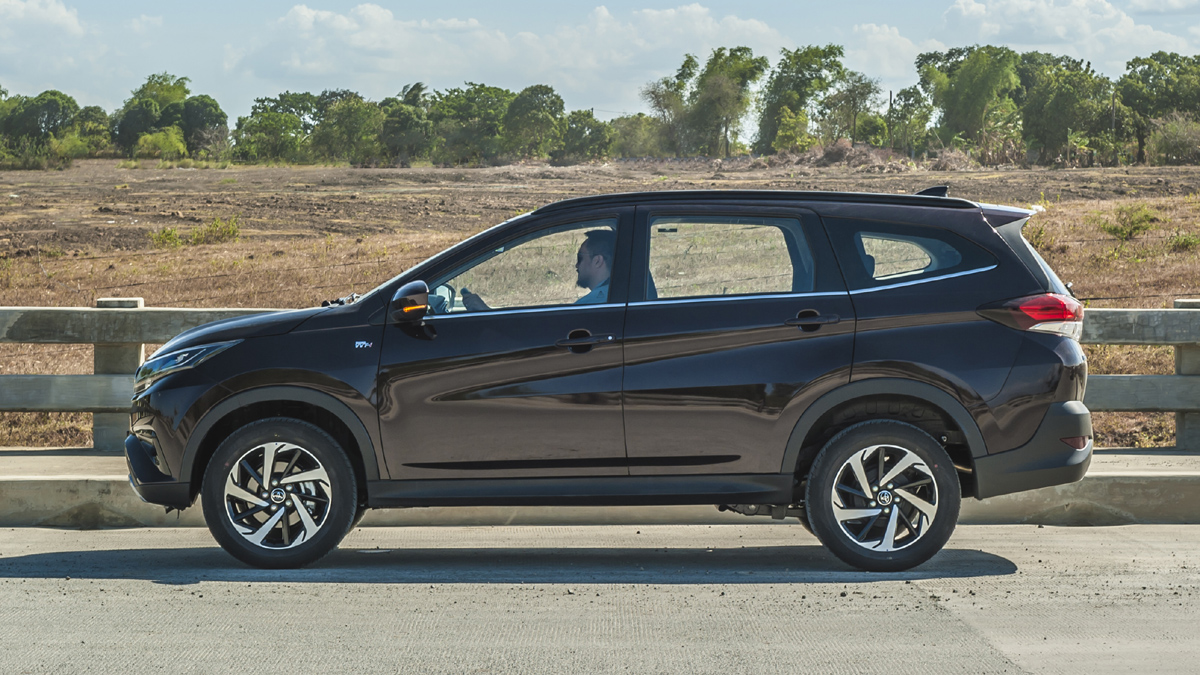 Well, it was worth the wait, even if I knew that my decision would cause a chain reaction down the production line and lead to delays. I was willing to sacrifice the staff's on-time track record just to see the Toyota Rush on the cover. That's how sure I was that it will be a great one.
In the 11 years that I've been part of this magazine, I've noticed some patterns. And seeing as this is the last cover story of our print edition—if this is news to you, please open a Facebook account—I'd like to tell you about what makes a good cover car and what doesn't. These aren't hard or fast rules, mind you. Sometimes there are outliers, of course. The staff loves to argue about this stuff, too. Anyway, here we go: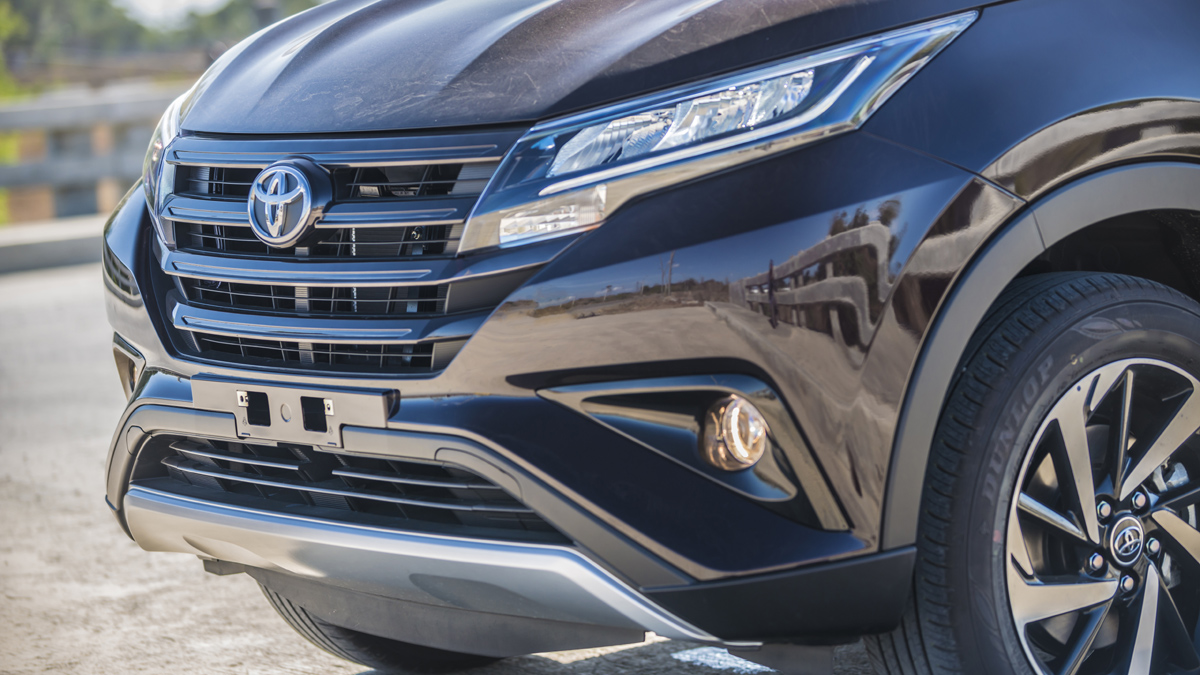 1) The car is Japanese.
Yup, for the most part, Japanese cars do well for us. Could it be because Philippine history is so intertwined with that of Japan? Is it our love of Voltes V and Mazinger Z that makes us gravitate toward the Mitsubishis, Nissans, and Toyotas? Perhaps that plays a role, of course. But the more obvious reason is because that Japanese make great cars and most of them happen to be much more affordable than the German variety. This then leads to…
2) Mass-market appeal.
Cars that are more attainable do better on our cover than cars from the luxury segment. It's not a surprise, really, because after a while we've identified that majority of Top Gear readers are also first-time car buyers. How? Mostly through the letters that we receive. We still get mail from OFWs who are working hard at sea, saving up for their very first car. But a mass-market appeal isn't all we look for.
3) Quality counts, too.
The worst-performing cover had an Indian car on the cover. It was dirt cheap. But just because a car is cheap does not mean the Filipinos will buy it. We want quality cars, too, thank you very much. And with quality comes something that you'd want to keep for a long time.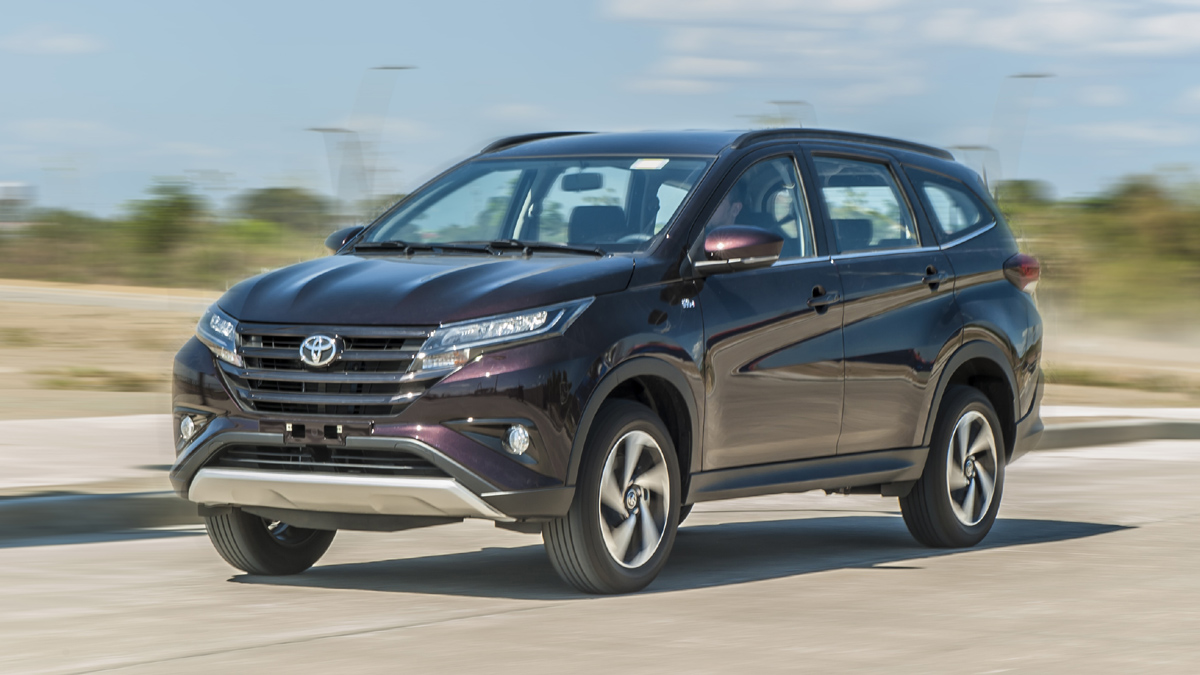 4) Resale value matters.
Strangely enough, our cover cars that have a high resale value do very well for us, too. That's why the more established nameplates like Corolla, Lancer, and Civic do great for us. These well-known cars have solid reputations, and people want to keep reading about the latest generations.
5) And then there are trends...
Put a Japanese SUV or crossover on the cover and our magazine sales go through the roof. Filipinos are not behind when it comes to global trends. We know what is hot and what is not, and as much as the Top Gear PH staff love sedans and hatchbacks, it's pretty much a known fact that the SUV is fast becoming the king. The utility, ride height, and go-anywhere capability is all that matters now.
6) The brand.
Toyota is the market leader, and as such, anything with a Toyota badge does well—including our magazine cover. Shhh. Don't tell anyone.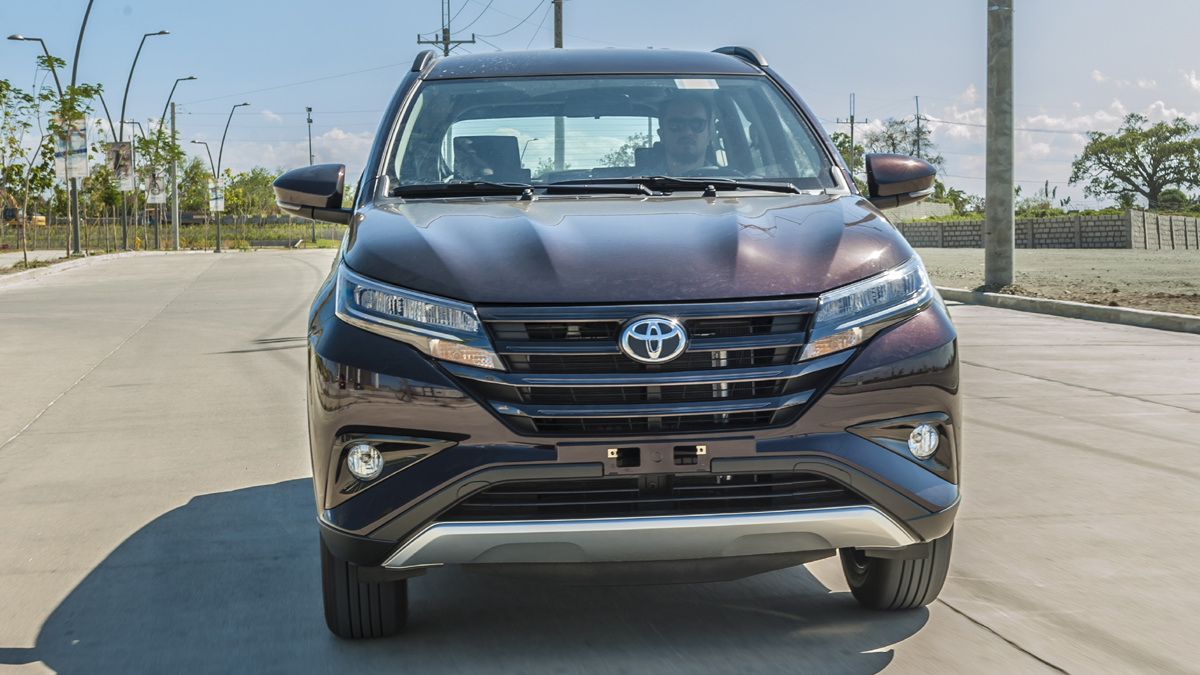 Jade Sison of Toyota Motor Philippines is with us, and she tells us about how the newest SUV of Toyota has higher ground clearance compared to a regular sedan, and how petite ladies like her will have an easy time driving it because it is more manageable than a Fortuner, for example.
She also tells us how Toyota's partnership with Daihatsu, makers of the rebadged Avanza and Wigo, goes way back, and she assures us that as long as the Toyota badge is present, customers can be assured of the quality of the product. We believe it. I have yet to hear any complaints about the Avanza and Wigo. In fact, those two models are known for being absolute workhorses. It's also Toyota Motor Philippines' anniversary this year, she says. "We've been here for 30 years already," she adds. "So you can expect the same kind of quality that the brand is known for."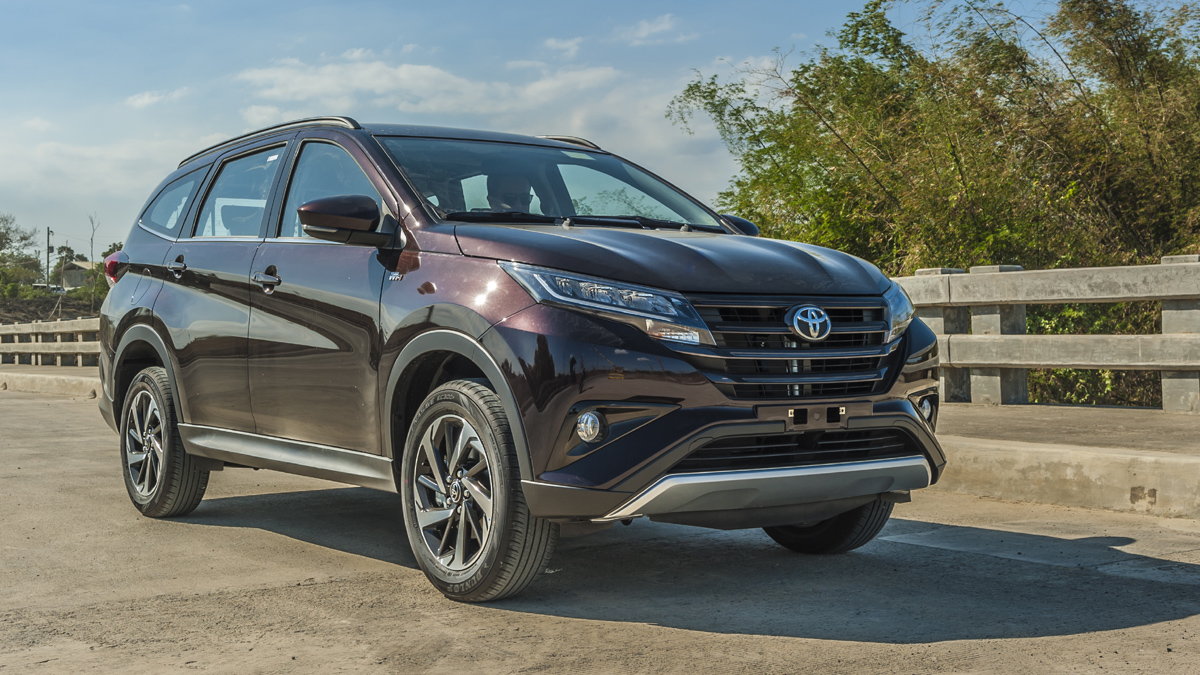 The unit we are driving is the 1.5-liter G automatic variant. The only way to tell the difference between it and the entry-level models are the 17-inch alloys, different seat material, and the roof rail. As the Toyota Rush approaches us from the distance, it's much larger than I expected. For the segment that it falls under, the Rush looks very masculine, and hefty. The best description is that it slots in right in between the Innova and Avanza in size. And when it comes to price, it has the Mitsubishi Xpander in its sights. Prices for the Rush start at P948,000 for the base manual E variant; P988,000 for the automatic; and P1,070,000 for this seven-seater G that you see on these photos.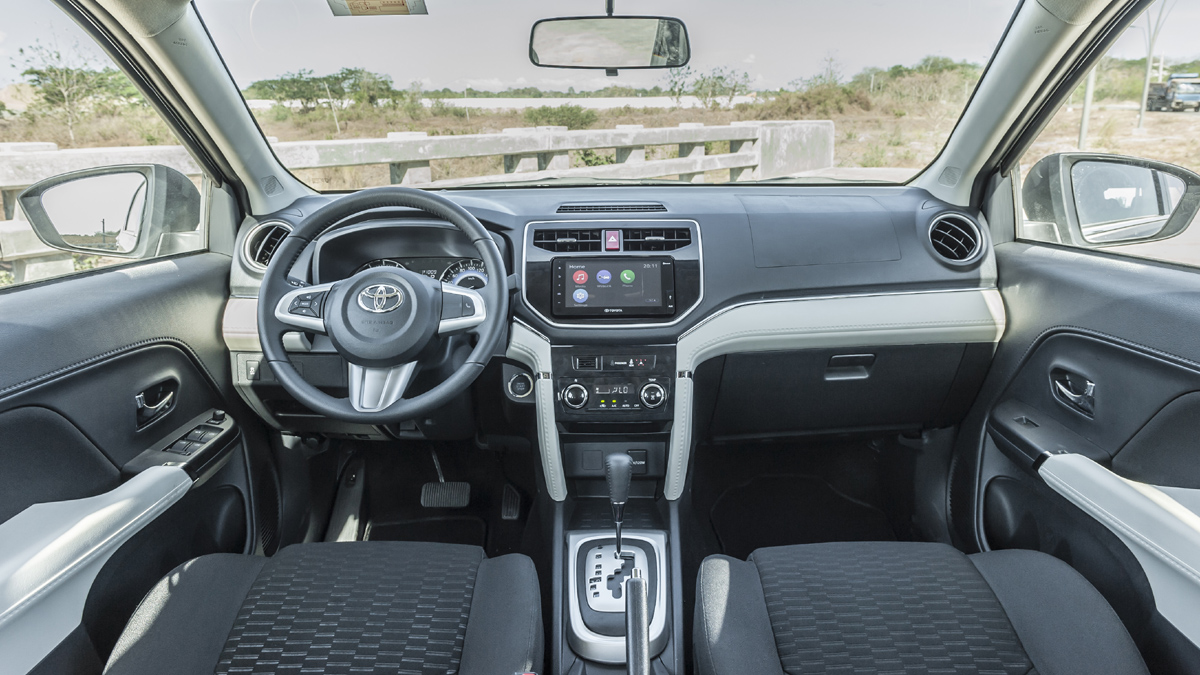 The top-of-the line variant is equipped with smart entry; dual A/C; eight speakers, 17-inch alloys; the highest ground clearance in its class; and count them, 13 cup holders! Apparently, hydration is a big deal in Indonesia—the country where the Rush is built. There's also an AC power port on each row, so that every passenger can charge their devices. The high-tech stuff comes in the form of traction control and hill-start assist. And the brake lights are LEDs with an emergency stop function. The head unit is of the touchscreen variety, with a setting that can mirror your smartphone.
The Rush is easy to maneuver, thanks to its tiny turning radius. When it comes to safety, it has traction control; hill-start assist; six airbags; and an exceptional crash rating.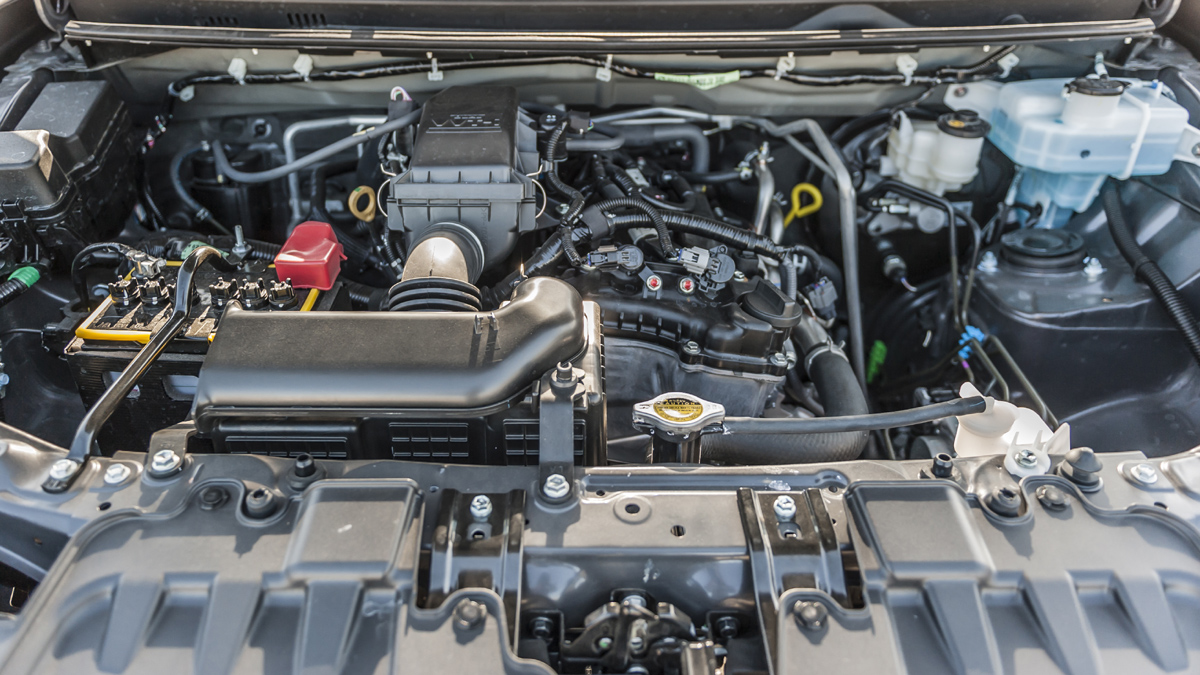 It really feels like a high-riding Vios, though. It is pretty cool to see the subcompact sedan's engine sitting longitudinally—there's so much space for working under the hood, by the way—and the likeness goes all the way into the interior. The dashboard has the same kind of faux stitching on the dashboard. Other niggles are the tilt-only steering column, and the basic four-speed automatic.
We do not think these will be of any consequence, though. As is usually the case, when one makes up their mind about buying a Toyota, that's pretty much it.
The Rush buyer is one who needs to fill the demands of a growing family. Toyota also wants its customers to have the feeling of being able to get away from the daily grind, but at the same time, have a vehicle that is fun and practical.
Thanks to its price, the Rush is a great stepping stone to affording that Fortuner. But the Rush is also great for those who don't want to go the midsize SUV route, and who prefer a more manageable car.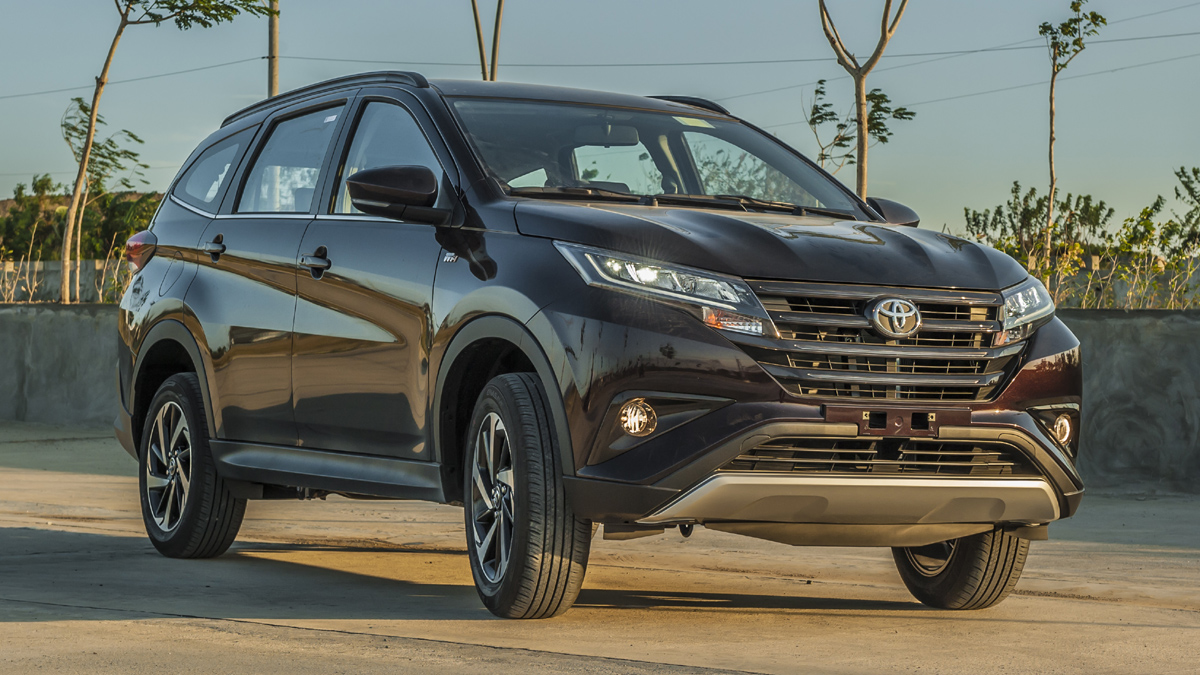 Will the Rush be a success? Modesty aside, we predict that it will be—because it has all of the traits that make a kickass Top Gear Philippines cover car. And so we close another chapter in the story of our beloved title.
We expect our readers to rush to the shelves and buy the final Top Gear Philippines print copy. What a way to end our 13-year print run. Thanks for being late, Toyota Rush. We weren't in a hurry to put Issue 151 to bed.
This story originally appeared on Topgear.com.ph. Minor edits have been made by the FHM.com.ph editors.