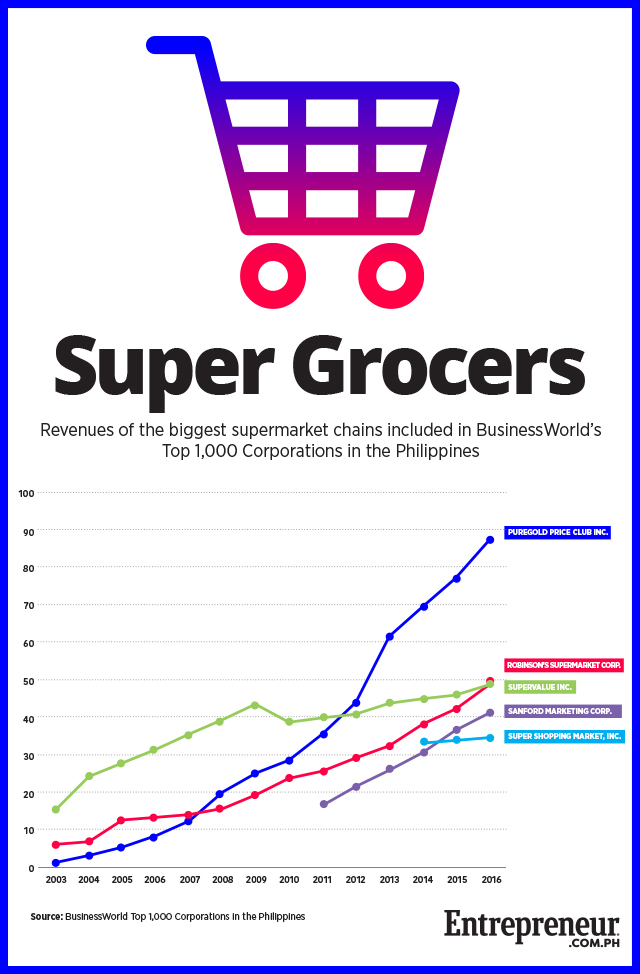 In August 2017, international grocery market analyst IGD projected that the Philippines will become the fifth largest grocery retail market in Asia by 2021, after China, India, Japan and Indonesia. With grocery retail sales already at Php4.5 trillion in 2016, IGD estimated the figure could reach Php7.1 trillion in 2021, growing an average of 9.3 percent year-on-year.
Three supermarket chains that are driving grocery retail growth in the Philippines are also its biggest: SM Retail Inc., Robinson's Supermarket Corp. and Puregold Price Club, which IGD identified as "the largest grocery retailers in the country."
But which supermarket chain is really the biggest of the three?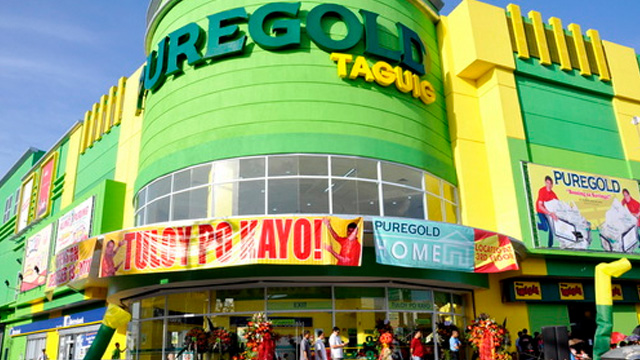 A quick look at the BusinessWorld Top 1,000 Corporations in the Philippines 2017, the latest edition of an annual listing of the country's largest companies prepared by the country's biggest and oldest business newspaper, reveals one answer.
According to the latest rankings, Puregold posted the largest gross revenue in 2016 at Php87.2 billion, a 13.4-percent rise from the year prior.  Since it was established in 1998, it has grown a network of over 290 stores both in the hypermarket and supermarket format. As well, in 2011 it acquired bigbox supermarket S&R, which had 15 branches by end-2017.
Though founders Lucio and Susan Co grew the business under the Puregold brand, it is now the major subsidiary of their holding company, Cosco Capital. The husband-and-wife team is listed by business magazine Forbes as the 11th richest persons in the country with a net worth of $1.8 billion.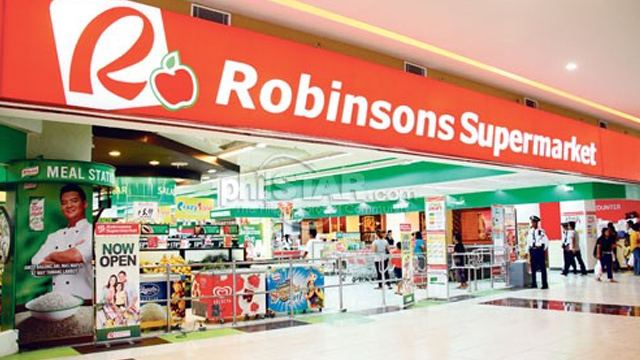 Robinsons took second place in the industry with a gross revenue of Php48.6 billion. It currently operates 129 supermarkets, many of which are linked to the company's malls, while also handling 17 smaller branches called Robinsons EasyMart. Last year, Robinsons launched a partnership with Singapore-based Honestbee to provide an online delivery service for a handful of its supermarkets.
Robinson's Supermarket Corp. is a subsidiary of Robinsons Retail Holdings, one of the major units of JG Summit Holdings. Its founder, John Gokongwei Jr., is the country's second richest man with a net worth of $5.5 billion.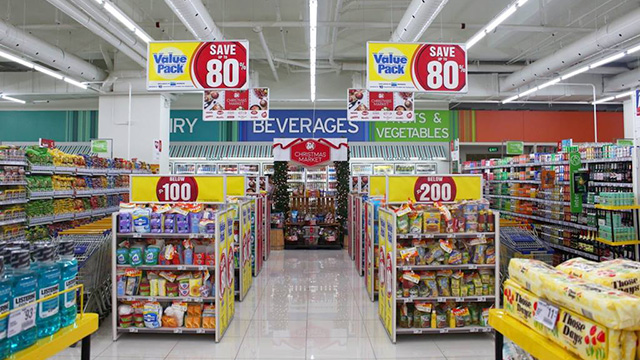 Ranking third is a subsidiary of SM Retail called Supervalue Inc., which handles the SM Supermarket brand found within 51 of the retail giant's malls. It reported revenues of Php48.5 billion, just slightly below Robinson's. SM Retail is part of the country's biggest retailing and property conglomerate, the SM Group, founded by Henry Sy Sr., the country's richest person.
But if you asked the question any time before 2012, the answer would have been SM's Supervalue, which dominated the industry in the 2000s and possibly even before. Indeed, in 2003, based on data from previous editions of BusinessWorld's annual top company rankings, Puregold was only the third. Because of rapid growth, the Co family-owned retailer surpassed Robinsons in 2008 and SM's Supervalue in 2012.
Today, Puregold's lead looks secure, with revenues almost twice that of either Supervalue's and Robinsons Supermarket's.
However, an entirely different picture emerges if you took into account other SM Retail grocery units Sanford Marketing Corp. and Super Shopping Market Inc. The two were the fourth and fifth biggest supermarket firms respectively in BusinessWorld's latest listing.
Sanford Marketing Corp., SM Retail's subsidiary that handles the 174 Savemore stores across the country, posted revenue amounting to Php41.1 billion in 2016. Meanwhile, Super Shopping Market Inc., which operates 44 SM Hypermarket branches, reported gross revenue of Php34.6 billion.
The three SM Retail units' revenues in 2016 add up to Php124.2 billion, which is 42 percent more than Puregold's sales. Yet, that is just a part of the retailing giant's expansive footprint.
Indeed, SM Retail's true scale can only be gleaned when you consider that the three companies' combined 269 supermarket, hypermarket and Savemore branches make up only a fraction of the over 1,600 stores operated by the retail group.
This story originally appeared on
Entrepreneur.com.ph
. Minor edits have been made by the Fhm.com.ph editors.