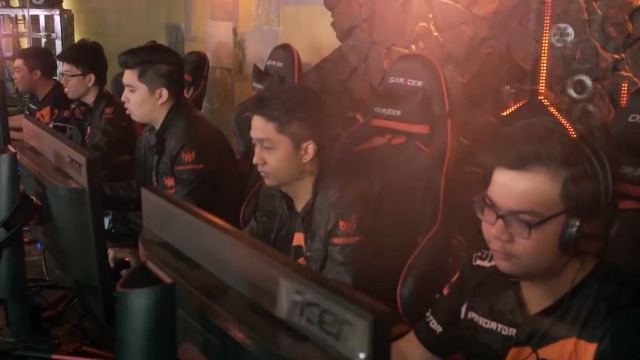 "'Wag niyong maliitin iyong laro. Don't take it easy na makakapasok sa pro nang simple-simple lang," says Carlo Palad a.k.a Kuku of the country's top eSports team, TNC Pro.
As professional gamers in the Philippines, the TNC Pro Team are no strangers to disapproving comments and people who belittle their chosen career path. After a remarkable come-from-behind victory at a major MOBA competition though, the TNC Pro players have not only proven themselves true contenders on the international scene, they've showed everyone closer to home what serious gaming is really about as well.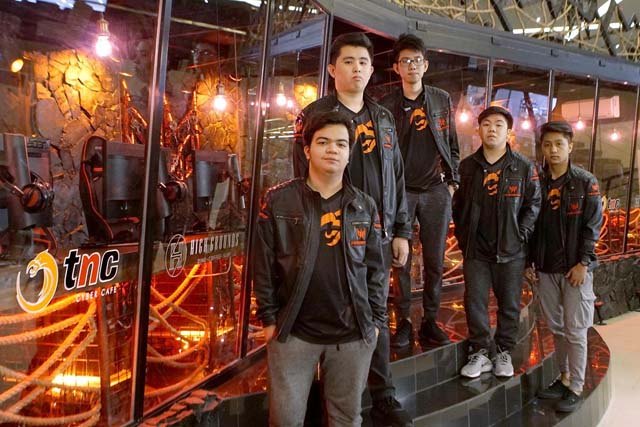 Being a pro gamer is no joke. Experience is your best weapon, and like most gamers, putting up enough cash to pay for playing time was an issue for the boys of TNC. Timothy Randrup a.k.a. Tims shares that it used to be a serious question of priorities. "Pipili ka ng isa: pangkain mo o maglalaro ka?"
These days, anyone planning to go pro will likely have to move in with their team, just as TNC did. This is because training sessions can take up to more than 10 hours a day. Though Ryo Hasegawa a.k.a. ryOr notes that come tournament season, "magpupuyat ka talaga ng dalawang araw para doon." 
Now, while training mostly involves practice plays as a team and as individuals, the members of TNC also spend time processing and assessing their plays, strategizing, and making sure to motivate each other. They even have their own coach—they are cyber athletes, after all.
And like other athletes, they have to hone certain skill sets to become successful. That their playing field is inside a computer screen makes no difference. After years in the game, here are the skills the TNC Pro Team value the most:
You need to be quick-witted.
Marco Polo Luis Fausto a.k.a. Raven puts it best, "Dapat lahat ng ginagawa mo [in the game], may rason." In fast-paced games of strategy, you must be able to assess the situation, know how to resolve it, and get it done within the span of a few seconds.
You must have good hand-eye coordination.
Hitting the wrong key at the wrong time could mean the end for you.
You gotta up your mental fortitude.
Samson Solomon Enojosa Hidalgo a.k.a. Sam_H emphasizes that discipline is key. You need to be able to manage yourself if you hope to withstand the amount of stress and pressure hours of gameplay will put you through. 
You need to know what true dedication is.
From the rigors of training to the countless sermons from well-meaning friends and family that you'll have to suffer through, soldiering on for the love of the game is a feat worthy of respect.
With these skills, the TNC Pro Team has reached great success in the gaming world. It's no wonder, then, that they were named brand ambassadors of PayMaya for "Millennials Beyond the Selfie," a campaign which aims to debunk myths about millennials and to empower them to achieve goals beyond the ordinary.
Showing their support to aspiring gamers, PayMaya has made using Steam, the game distribution platform, less of a hassle. With PayMaya, gamers can load up their Steam Wallet with a rate of Php1 = Steam credit (so without the dreaded patong, notes Tims). PayMaya also helps users manage their money wisely and prove once and for all that even so-called millennial gamers can handle "adulting"—and handle it well, at that.
For more information, visit www.paymaya.com. Join the conversation online by tagging PayMaya on Facebook, Twitter, and Instagram at @PayMayaOfficial. Get support at @PayMayaCares on Facebook.