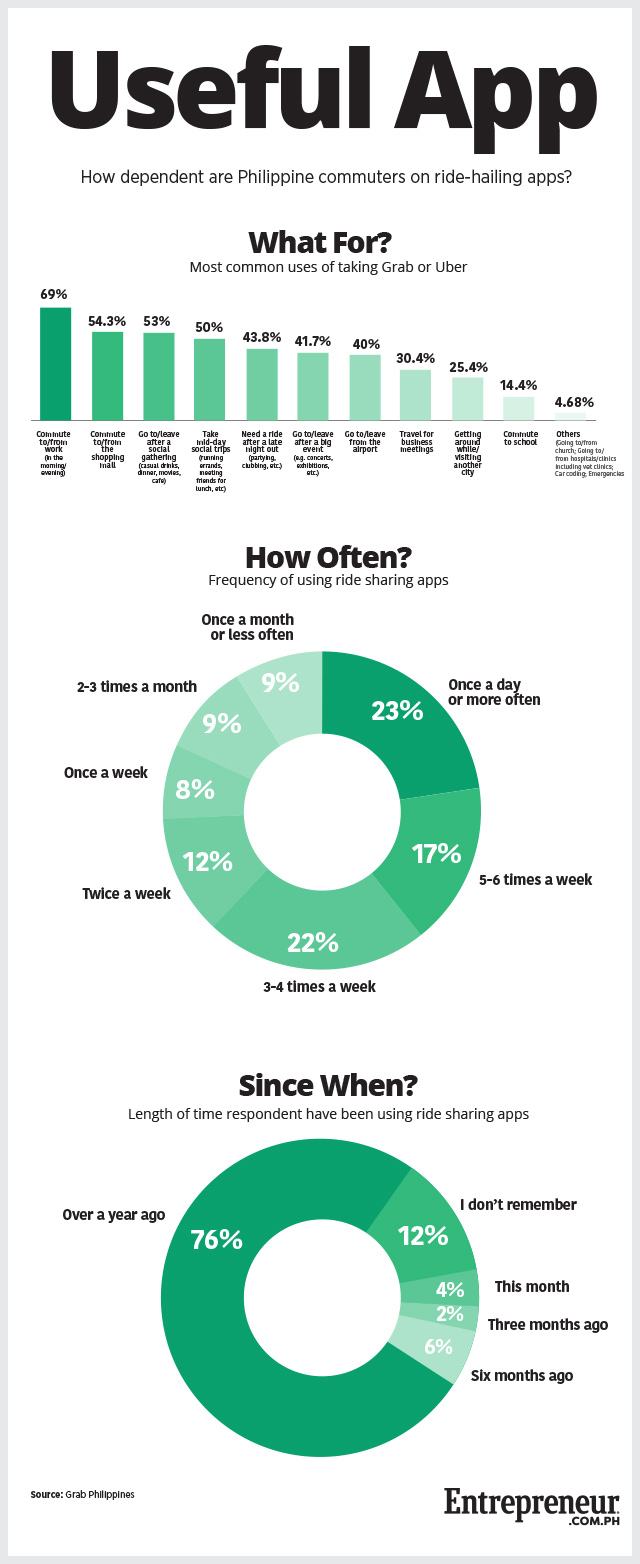 On March 26, ride-hailing companies Uber and Grab announced they were merging their Southeast Asian operations in a multi-billion dollar deal, leaving the Philippines with only one major player in the transport network vehicle services (TNVS) industry by the middle of April 2018.
Though the Philippine Competition Commission (PCC) ordered the two TNVS companies to maintain their independent operations in the country while it is still conducting a review of the merger, the Uber app has been deactivated in the Philippines starting April 15.
That's disheartening for Filipino commuters who have grown quite dependent on ride-hailing apps for their transportation needs.
According to a Grab survey early this year, 82 percent of the respondents revealed they use ride-hailing apps at least once a week, a sign that majority of these active passengers are dependent on TNVS apps as one of their primary modes of transportation. Indeed, 23 percent of respondents said they are using the apps more than once a day.
The survey covered 16,728 Philippine residents who booked at least one ride from TNVS providers such as Grab and Uber from January 3 to February 2, 2018.
The survey also revealed that 69 percent use the ride-hailing apps in transporting to and from work while 54.3 percent use it to travel to and from shopping malls. About half use the apps to book social trips to see friends and relatives.
Overall, the impact of ride-hailing apps have been quite positive for both commuters and drivers. According to the survey, 70 percent of Grab passengers spent less time on the road. Grab drivers, meanwhile, earned incomes that are 35 percent higher than the national average.
To know more about the results of Grab Philippines' study, see the infographic above.
This story originally appeared on
Entrepreneur.com.ph
. Minor edits have been made by the Fhm.com.ph editors.