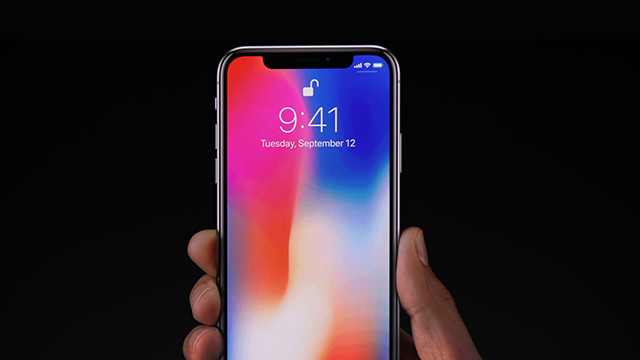 The country's two telecommunications companies last week began to roll out attractive postpaid plans for the latest iPhone models reaching the Philippines—iPhone 8 and iPhone 8 Plus.
Both aimed to cut the cash costs of acquiring the new phones. For example, Smart Communications is offering packages that entail cashout ranging from only P4,800 to P28,700 for the 64GB variant depending on the customer's basic monthly plan, which ranges from Php999 to P2,999. Globe Telecom's published package for the same model on its website entail a cashout of P19,200 for monthly plans priced at P1,799.
It's not hard to understand why the telcos are racing to offer packages to make the purchase of iPhone 8s more affordable.
Research on Philippine market interest in iPhones conducted by Kuala Lumpur-based price comparison website iPrice.ph showed that more Philippine regions were interested in iPhone 6 compared to the newer but more expensive iPhone 7, 8 or X.  iPrice did a Google Search comparative analysis for searches for various iPhone models (from iPhone 5 to iPhone X) in the month ending September 27, 2017.
"Out of the 14 Philippine regions in the country, 11 searched for the price of iPhone 6 more than any other iPhone model," said iPrice in a summary of its study.
Indeed, iPrice's analysis of Google Search results for the various iPhone models from September 7 to 27, 2017 showed that iPhone 6 was the top-searched model throughout most of the 20-day period. Searches for the new models iPhone 8 and X only exceeded searches for iPhone 6 for only four days after Apple launched the new models on September 13. By September 17, searches for iPhone 6 rose above those for the new models again.
The results are consistent with trends in other countries where the introduction of the iPhone 8 and iPhone 10—both of which are priced at just slightly less than $1,000—has created a growing interest in cheaper but older iPhone models.
However, iPrice's study also produced an interesting if somewhat odd result. There were three regions (out of 14) where searches for the newer iPhone models (7, 8 and X) equaled or exceeded searches for iPhone 6. These are Bicol (Region 5), Ilocos (Region 1) and Cordillera Administrative Region.
Strangely, these three regions have the highest poverty rates or lowest minimum wages.
The iPrice study highlighted the seemingly ironic result. "Only the Bicol Region showed an interest in iPhone 8 despite having the fourth lowest minimum wage (P280 to P290/day) and the sixth highest poor household (40 percent of its population) in the country," it said.
It continued: "Meanwhile, Ilocos and Cordillera Administrative Regions, are as interested in the brand-new iPhone 7 and 8 models as iPhone 6. Although Ilocos Region and Cordillera Region have low poor household rates (24 and 25 percent of its population respectively), both have the two lowest minimum wages (P243-P280/day and P270-P300/day respectively) in the country."
In contrast, Metro Manila and Davao, two of the most progressive regions in the country, have expressed greater interest in the iPhone 6 rather than the newer models.

This story originally appeared on Entrepreneur.com.ph.
*Minor edits have been made by the FHM.com.ph editors.