Malacañang, by virtue of Proclamation No. 1105 signed by President Aquino, has announced that there are 19 regular and special non-working days this 2016. Honestly, this year is a giant KJ mainly because of things like Independence Day and Christmas all falling on weekends. But don't consider your vibe totally killed, and we're still here to help you plot your vacation leaves and book your trips by including the biggest reasons to skip town for the holidays.

Panagbenga Festival (February 1-28)
In just a few days, the most attended flower festival will kick-off. Several tourists will again flock to the City of Pines to witness Baguio Blooms Exhibition, Grand Street Dancing Parade, Drum and Lyre Competition and the great Grand Flower Float Parade.

Rebel Heart Tour (February 24-25)
"Like A Virgin" singer Madonna will be in Manila on February 24 to 25 for her two-night concert at the Mall of Asia Arena in Pasay City. The cheapest ticket for her concert costs P3,150 while super VIP seat is sold for P57,750. Luh.

Malasimbo Music & Arts Festival (March 24-26)
If you aren't that type of person who celebrates Holy Week solemnly, then this one's for you! The festival features sick beats from killer DJs, amazing light shows and energetic dance performances. It's held outdoors in a grass-terraced amphitheater at the foot of Mount Malasimbo overlooking Puerto Galera Bay.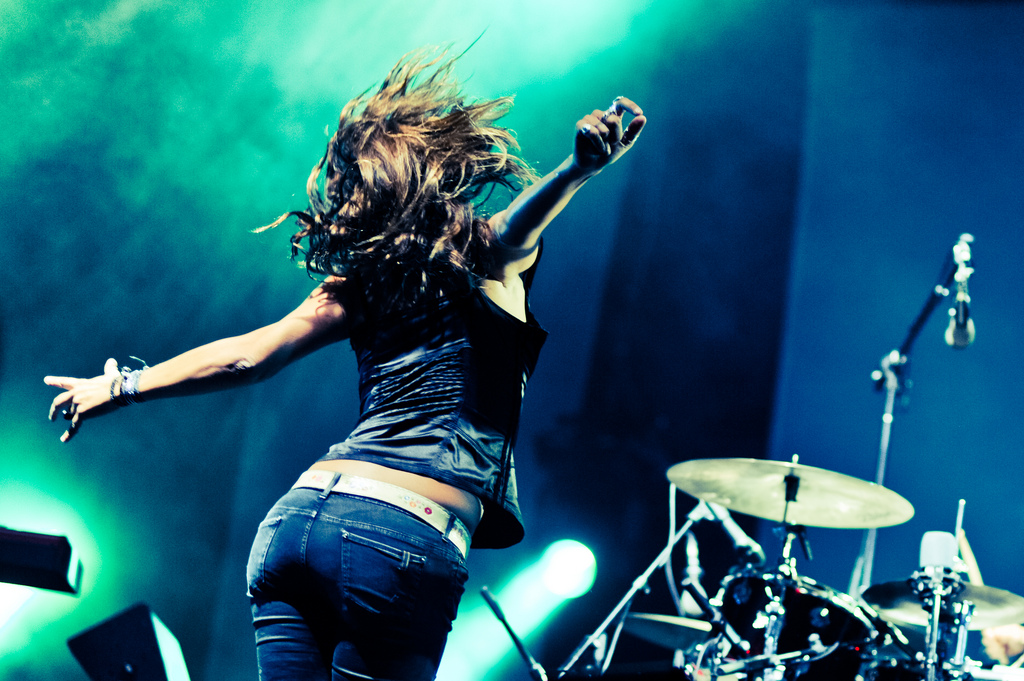 Paradise International Music Festival (April 9)
Rap god Kanye West is set to headline the concert at the Paradise Grounds in Aseana City, Parañaque. The complete lineup still hasn't been revealed but according to the Facebook page of Paradise IMF, he'll be joined by other international and local bands. SWISH.

Madrid Fusion Manila (April 7-9)
Looking for #foodporn worthy photos? Good news: the Department of Tourism (DOT) signed a memorandum of agreement (MOA) for the international gastronomy event last August 3, 2015. There's no announcement up until now regarding the venue but a load of Michelin-starred chefs have already signed up.

Bangus Festival (April 31)
This annual celebration in Dagupan City, Pangasinan features street dancing, cook offs, local band concerts, sand castle making and beach party, and variety shows. The highlight of the festival is the Guinness-record holding Longest Bangus Grill stretching up to two kilometers, mmm bangus.

Boracay Grind 2016 (May 1)
All three stations in Boracay Island turn into a non-stop beach party headlined by ear-busting EDM tunes, overflowing drinks, and your favorite FHM girls every Labor Day. You'll miss half of your life if you wouldn't experience the biggest party in the nation.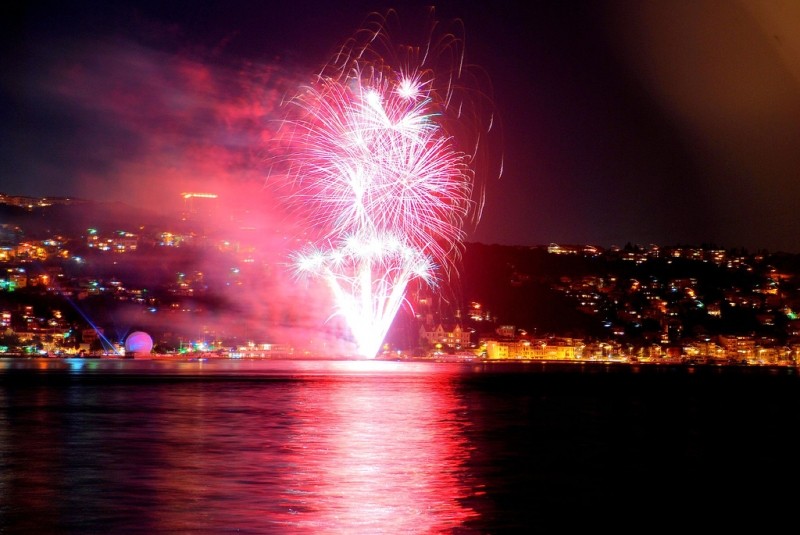 Pintados-Kasadyaan Festival (June 29)
Known as the "festival of festivals" of Leyte honoring Sr. Santo Niño, the event features a fusion of dances, music, and cultural heritage. Leyteños celebrate month-long but event highlights happen on the feast day of Sr. Santo Niño, which falls on June 29.

Kadayawan Festival (August 15-21)
This globally famous festival is a weeklong celebration and thanksgiving for nature's bountiful harvest. The highlights, Indak-Indak sa Kadalanan (street dancing) and Pamulak sa Kadalanan (floral float parade), are held on the last two days of the celebration.

MassKara Festival (October 16)
With boozing, street dancing, and colorful masks being the highlight of the event, it's no wonder lots of travel junkies fly to the "City of Smiles" to witness and experience the joyful fiesta. Of course, there are also concerts, beauty pageants, and other special shows to heighten the celebration.

Lanzones Festival (October 29-30)
Every October, the laidback town of Mambajao in Camiguin comes alive with the Lanzones Festival. It's celebrated with street dancing competition, parties, cultural shows and parade.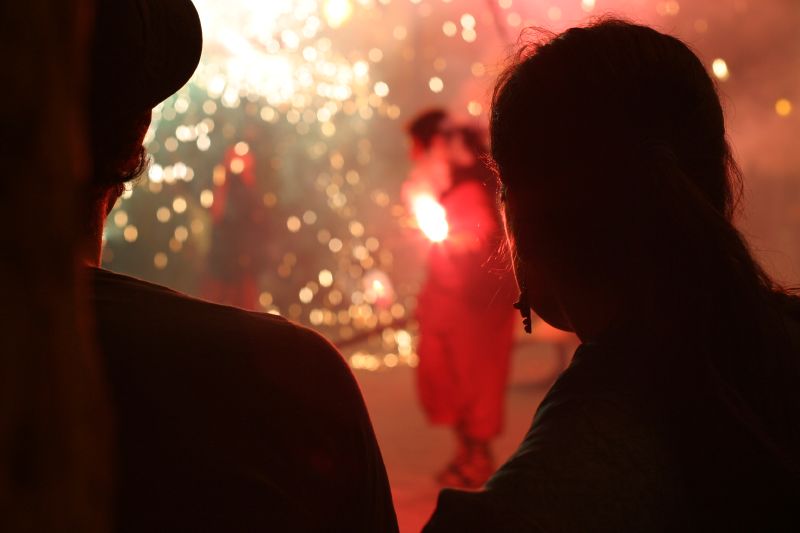 Pintaflores Festival (November 3-5)
The Pintaflores Festival, a festivity that combines the beauty of flowers and the masculine-likeness of tattoos, isn't as popular as other festivals but it's something you shouldn't miss. The highlights of the festival are street dance and ritual competition. Participants don colorful ethnic-inspired costumes and floral body tattoos.

Sinukwan Festival (December 1-7)
The Sinukwan Festival heralds the unique culture and distinct beliefs of the Kapampangans through a colorful street dancing parade. Other attractions at the festival include cultural shows, pageants and food fairs.

Giant Lantern Festival (December 19)
Just as the name suggests, the festival features a contest of beautiful, colorful, and huge lanterns whose grand structure is an attraction in itself. They usually measure up to 20 feet and are made up of more or less 10,000 light bulbs.