Even before El Nido's popularity shot up, Coronâwhich comprises half of Busuanga Island, the whole Coron Island, and 50 other isletsâwas already a crowd favorite for its island-hopping activities and white-sand beaches. If you're thinking of visiting this side of Palawan sometime soon, here are a few options for you.
For the Bold and Daring Solo Traveler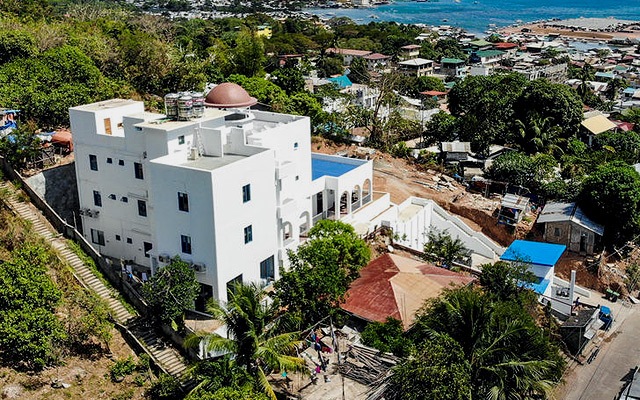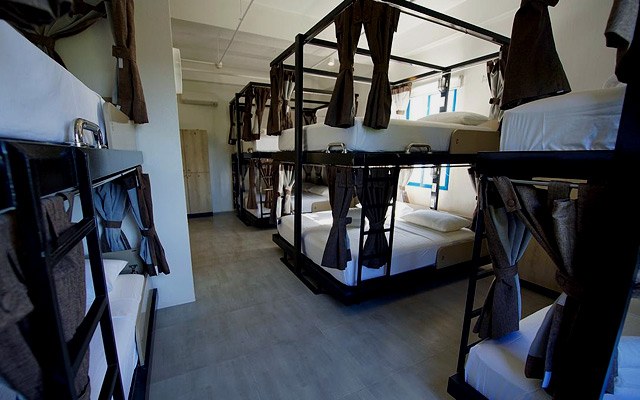 Hop Hostel
Calle Nueva, Barangay 5, Coron, Palawan
Contact: 0917-856-0303
E-mail: reservation@hophostel.com.ph
www.hophostel.com.ph
Rates start at P680/bed
Perched on the rolling hills of Coron, Hop Hostel's main attraction is its roof deck, which offers a breathtaking view of the town and the harbor. It has a total of nine dormitories, ranging from an all-female six-bed dorm to a co-ed 12-bed one. All bookings come with breakfast, but you're welcome to cook your own meal in the guest kitchen. The front desk can also help you, for free, in planning the rest of your Coron getaway.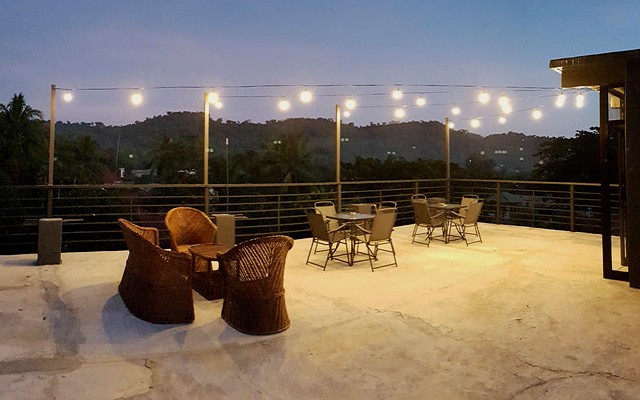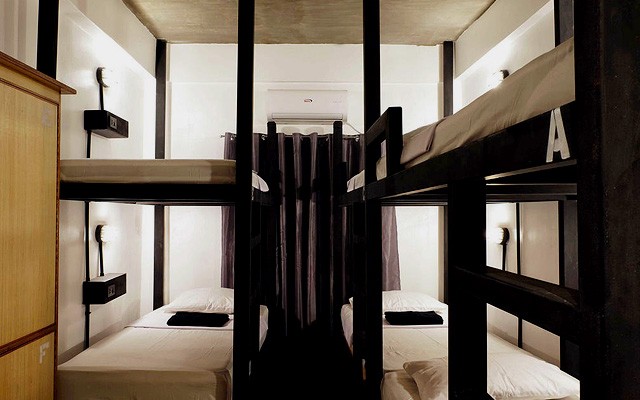 Dayon Hostel
121 National Highway, Barangay 1, Coron, Palawan
Contact: 0998-998-9330
E-mail: dayonhostel@gmail.com
DayonHostel.com
Rates start at P600/bed
Tucked behind the lush forests of Coron, Dayon Hostel prides itself in its serene location that lets backpackers disconnect from urban noise and reconnect with nature. The property has seven dorm rooms, ranging from a fan-room for four to an air-conditioned dormitory for six. There's also a private bunk for two that has its own amenities, in case you're not too keen on sharing a room with strangers.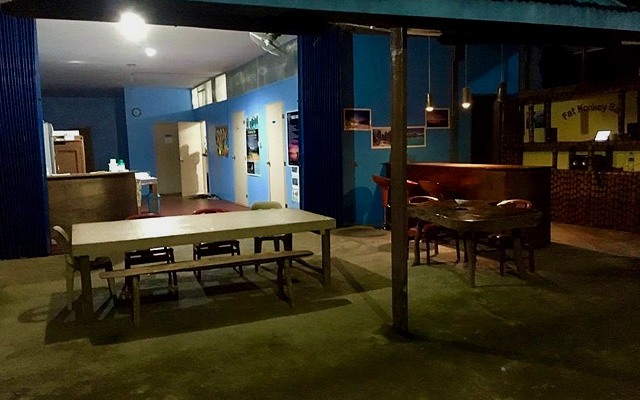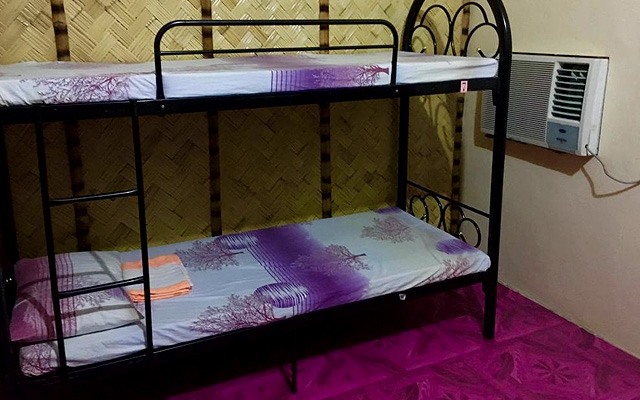 Fat Monkey Hostel
National Highway, Barangay Poblacion 6, Sitio Dipulao, Coron, Palawan
Contact: 0917-527-1380
E-mail: info@fatmonkeyhostel.com
www.fatmonkeyhostel.com
Fat Monkey Hostel's top priority is the enjoyment of its guests, which is why it has spacious common areas for lounging around with fellow backpackers, a mini-bar that sells cheap beer and rum coke, and couches large enough for sharing. The hostel offers a three-day well-curated tour called the "Coron Castaway Trip," which lets you have the most amazing experience on the island and see the best it has to offerâfrom World War II shipwrecks to remote white-sand beaches.
For the Couple on a Romantic Getaway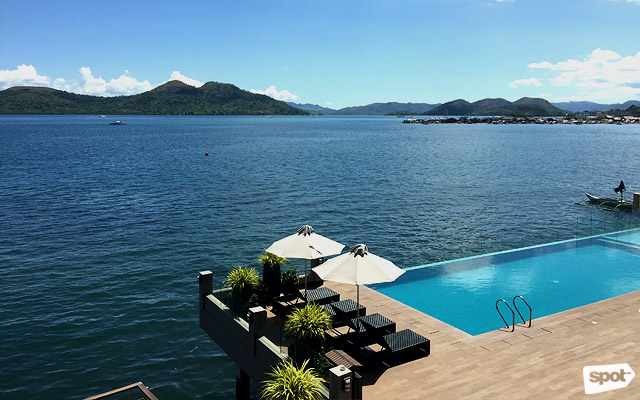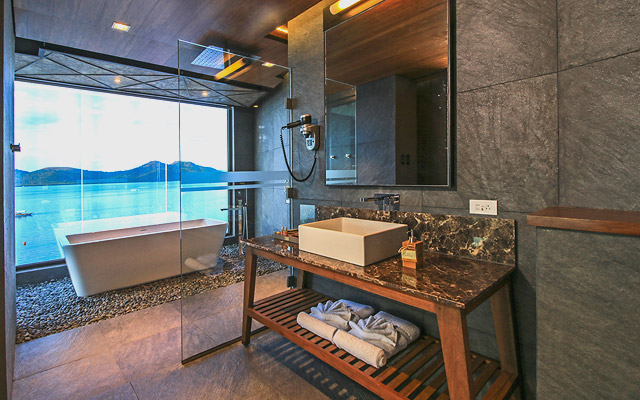 Coron - Busuanga Road, Coron Town Proper, Coron, Palawan
Contact: (02) 410-2075 to 80
E-mail: bliss@twoseasonresorts.com
twoseasonsresorts.com/corontown
Rates start at P7,500 for two
Two Seasons Hotel and Resorts, a popular brand for luxurious accommodation and its famous Four Cheese Pizza, has a couple of properties in Coron—Coron Bayside Hotel in the town proper and Coron Island Resort on Bulalacao Island. The former is the better choice if you want to stay close to the jump-off points for island-hopping tours. It also boasts an infinity pool with a deck that juts out into Coron Bay, guaranteeing an unobstructed view of the breathtaking sunset. You can enjoy the same vista from the hotelâs Panorama Suite furnished with floor-to-ceiling glass windows.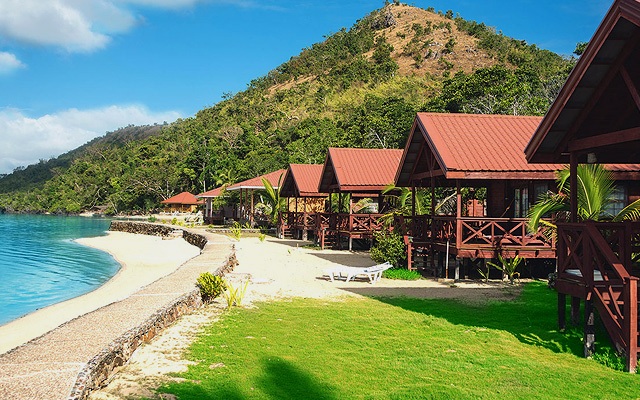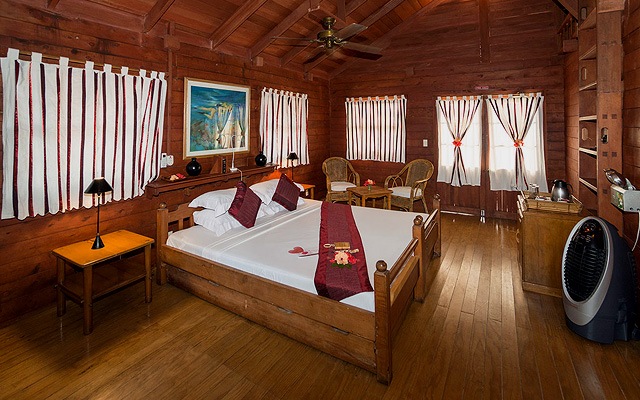 El Rio Y Mar
Barangay San Jose, Coron, Palawan
Contact: 0920-951-5009
E-mail: elrioymar_palawan@yahoo.com
www.elrioymar.com
Rates start at P7,500 for two
El Rio Y Mar's beachfront property is hard to ignore, especially if you just can't get enough of the sea. It's best to book the cabanas for a full-on island experienceâjust take your pick from the accommodations available, from the cedar wood-made cabin with rustic home interiors or the native nipa hut with its own hammock on the veranda. El Rio y Mar Resort's centerpiece is its infinity pool, which reflects the warm colors of the sky come sundown.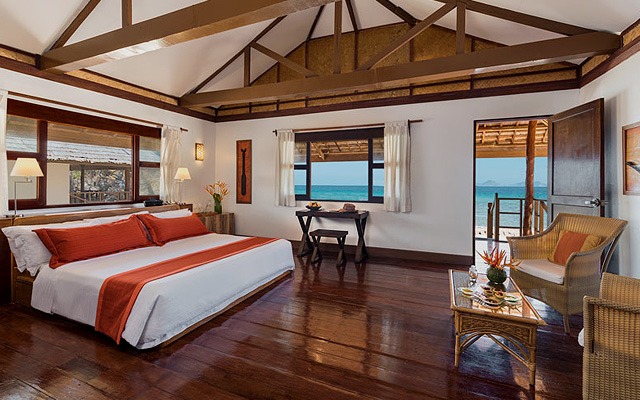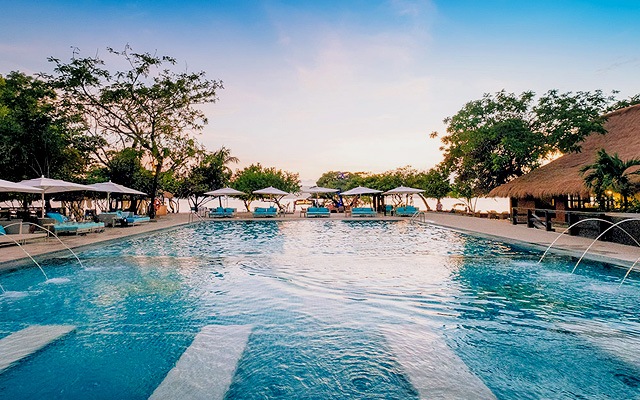 Club Paradise Palawan
Dimakya Island, Coron, Palawan
Contact: 0917-827-9852
E-mail: reservations@cp.discovery.com.ph
www.clubparadisepalawan.com
Rates start at P12,600 for two
If you're looking for some quiet during your romantic getaway, then Club Paradise Palawan is your best bet. The exclusive 19-hectare island resort has a 700-meter white-sand beach that you can have all to yourself—or at least with other guests spread out in the resort's 54 beachfront thatched-roof casitas. After a whole day of enjoying what the island has to offer, you can check out Glow Spa and sign up for the resort's signature "Four Hands" treatment—a technique where two masseuses knead your tired muscles simultaneously.
For a Weekend Escape with Your Friends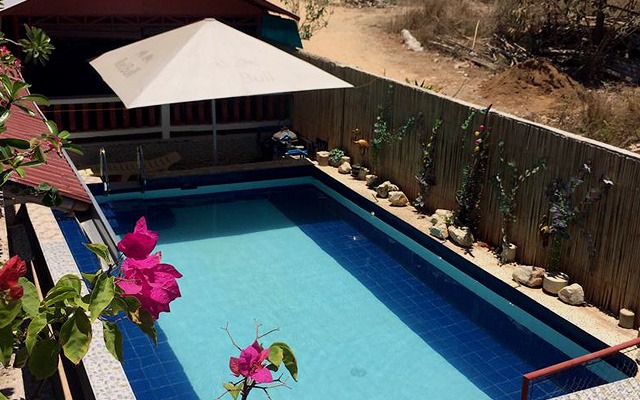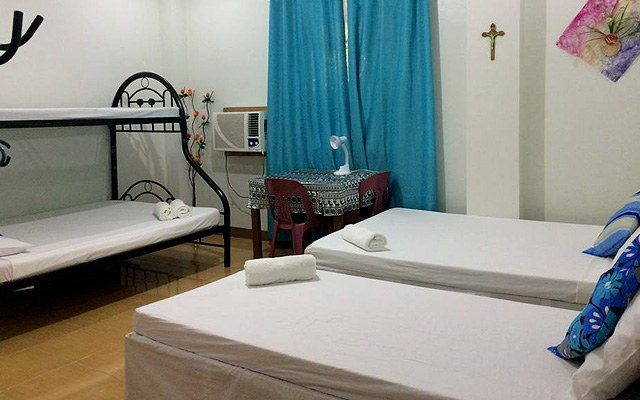 Nenita's Lodging House
Barangay Poblacion 6, Coron, Palawan
www.facebook.com/sorias.lodginghouse.9
Rates start at P3,000 for six
Nenita Lodging House's biggest room can accommodate up to six people, and you only have to pay P500 each so there's really no excuse to not make that Coron dream come true. It has its own outdoor pool, an in-house restaurant that serves free Filipino breakfast to guests, and a terrace for hanging out with your friends. It's also a good 15-minute walk to the town, so you don't have to worry about spending too much for tricycle rides.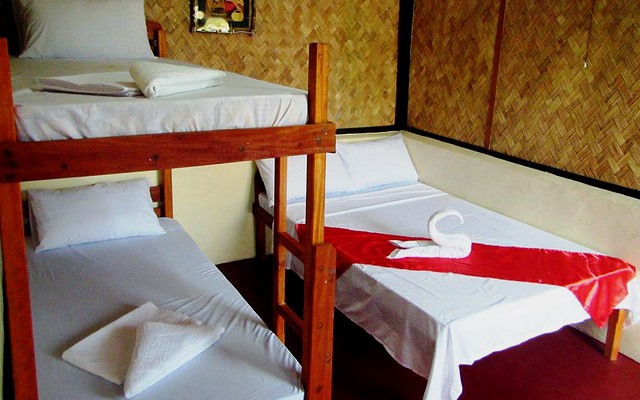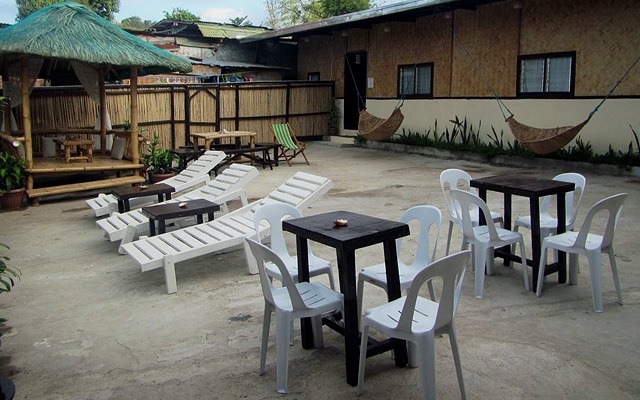 Coron Guapos Guesthouse
National Highway, Barangay Poblacion 5, Coron, Palawan
Contact: 0999-993-6639
E-mail: coronguaposguesthouse@gmail.com
guaposguesthouse.wixsite.com
Rates start at P900 for four
Coron Guapos Guesthouse offers only the bare essentials—a roof over your head, a bed, an electric fan, a shared bathroom, and WiFi. But it shouldn't be a problem since you'll definitely be spending most of your time going on tours. You also get free coffee to jumpstart your busy day.
For the Happy Family ala-Brady Bunch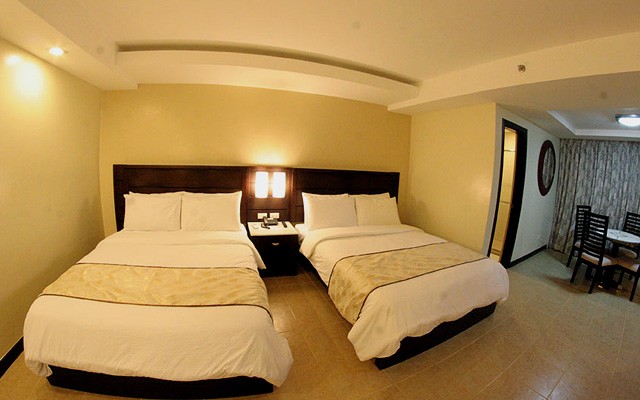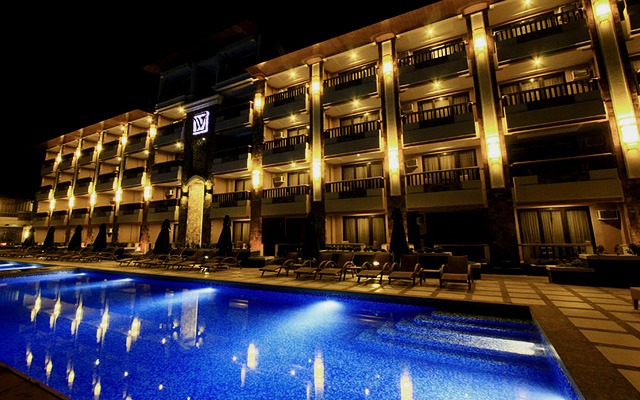 Coron Westown Resort
Coron-Busuanga Road, Coron, Palawan
Contact: 0917-704-6176
E-mail: coronwestownresort@yahoo.com.ph
www.coronwestownresort.com
Rates start at P14,000 for six
Coron Westown Resort features three swimming pools fit for all ages—from the children's pool with a water fountain to a lap pool for when you don't want to miss your workout sesh even when away. After a full day of activities, you and your family can get comfortable in its biggest suite, which features a master bedroom with a king-sized bed and a smaller room with two queen-sized beds.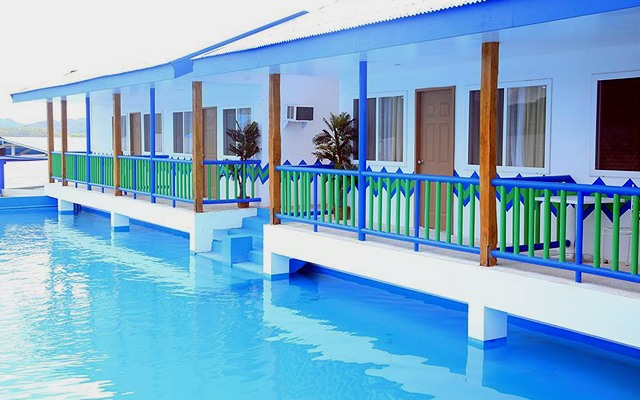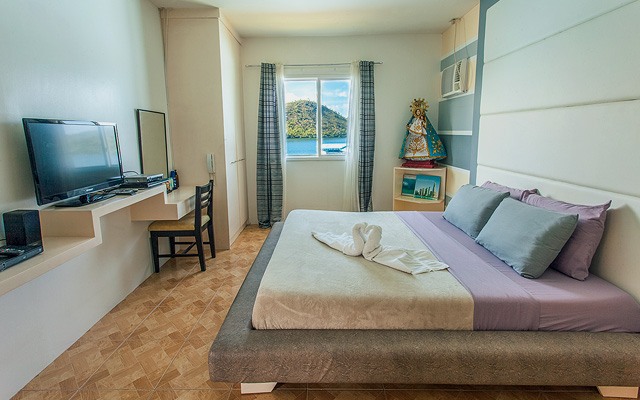 Coron Underwater Garden Resort
Baguit Island, Coron, Palawan
Contact: 0935-837-1882
E-mail: info@coronunderwater.com
Rates start at P8,250 for six
Wake up with the water (literally) right on your doorstep when you book a villa at Coron Underwater Garden Resort. Their Family Villa, built on stilts, features two bedrooms with three queen-sized beds and two bathrooms, making it an ideal accommodation for a group of up to eight people. The resort also offers tour packages (at P1,600 per person) and free motorboat transfer from Coron town proper.
This story originally appeared on Spot.ph. Minor edits have been made by the FHM.com.ph editors.