Unless you were too busy smoking badly rolled joints and making out with your ex-girlfriend under the bleachers of your gym, this is a high school history lesson you should already be aware of before entering the cinema to watch direk Jerrold Tarog's Heneral Luna follow-up. It was a pretty inglorious death, too. While fighting against the 33rd Volunteer Infantry Regiment in the Battle of Tirad Pass, the young general took a fatal sniper bullet to the neck. Ouch. His corpse, which was left for Mother Nature to feast on (his handsome mug was not spared—sorry, ladies), was then ravaged by American soldiers—petty thieves who made sure they laid waste to the remains of their enemy.
Unlike the fallen hero, however, Paulo Avelino (actor, heartthrob, motorcycle aficionado), the man who plays Goyo in the highly anticipated historical retelling, is very much alive. The quiet confidence he exudes has been written about so much in the media lately that it's become a signature for the 30-year-old: an unassuming, almost non-showbiz demeanor that's the antithesis of what it means to be part of such a glitzy industry. But his presence in the studio for our shoot can't be denied—it elicits giddy giggles from the females present and makes all the other guys (FHM staff included) wish they could rip off his beautiful face and borrow it just for one evening.
What can we say? The dude has moxie.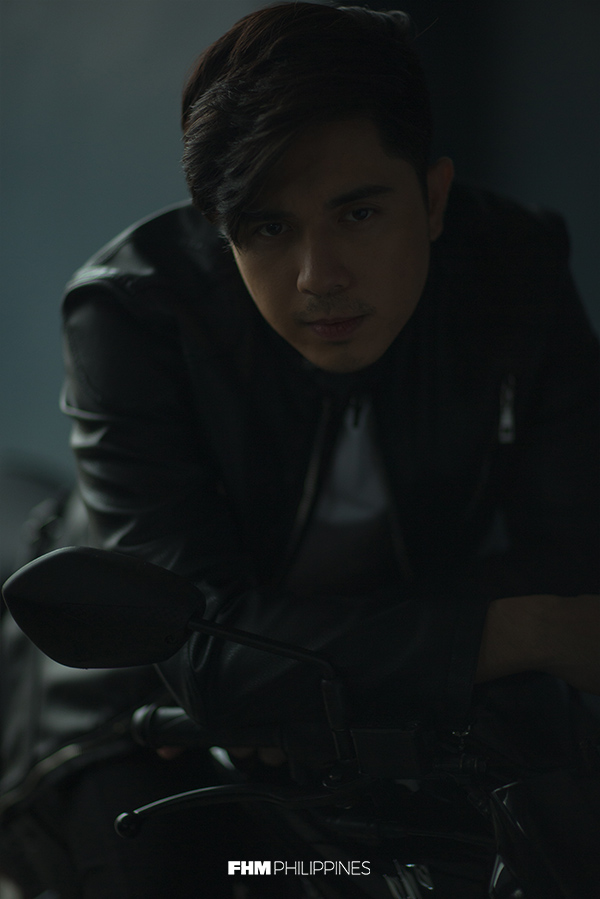 Cool as he may seem, Paulo Avelino is the type who's jittery during interviews. His hands shake and his answers come in polite waves rather than in brash streams of assuredness. He's not perfect and it's refreshing. And despite having such a restrained yet commanding aura both on celluloid and in real life, and with a filmography that boasts of 47 acting credits, Paulo still admits that putting on the uniform for Goyo involved a mix of excitement and nervousness.
"Given the success of Heneral Luna, of course there was pressure," he says. "I was really excited when I got the go signal because I knew I was going to be working with a very young and passionate production team. It's my biggest project to date." Familiarizing himself with the psyche and physicality of Gregorio del Pilar entailed preparation: research that involved immersing himself in heavy texts and physical challenges that would elevate his performance for the period piece. Aside from plunging into the deep well that is our country's past, he had to undergo horseback riding training and lose weight—processes that both challenged and nourished his abilities as a professional actor.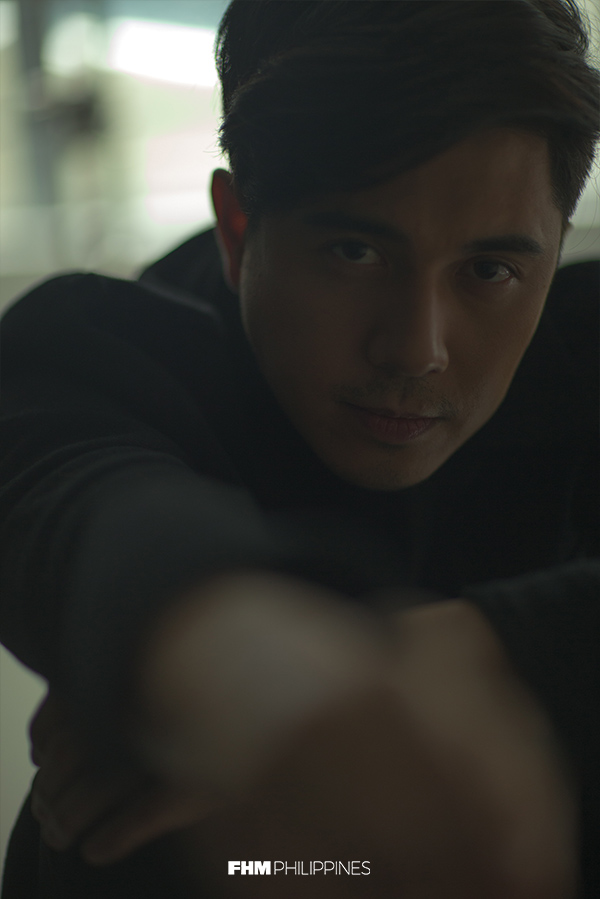 "Paulo was among a few invited to audition for the role," director Jerrold Tarog shares. "I had him read an old love letter addressed to a certain girl. He passed that one quite well, but more importantly, I already knew Paulo was good in portraying characters with internal struggles, which is what I wanted for the character." Jerrold first directed Paulo in 2011's Aswang, but it was in the 2013 indie gem Sana Dati—a bittersweet, melodramatic tale that pits the past against the present, and is set during a wedding where a reluctant bride begins questioning her decisions when an old flame suddenly reappears—that their efforts seamlessly coalesced.
It's amazing work for both director and leading man—cathartic and nuanced and far from the sappy, saccharine drivel Filipino audiences have become used to. It also showcased Paulo's strengths as a thespian capable of delivering the unsaid, a quality Jerrold remembered and tapped into for their latest collaboration: "Although Gregorio del Pilar was known to be an arrogant ladies' man, I didn't want an actor who played the role with overconfidence. It was enough that the actor had a self-satisfied air, which Paulo has. I was looking for the doubt and fear hiding behind the shiny veneer of Goyo's accomplishments and stature." According to Jerrold, Paulo has grown into an actor who listens well and has ideas of his own, receptive and capable of bringing substance to the script. It's this potent combination of true grit and indubitable talent that has led to this milestone role in his career—one that could have a tremendous effect on Pinoy pop culture, just as its predecessor did.