These days, it seems like everyone is trying to be funny. A quick virtual stroll through your social media boulevards couldn't drive this reality home hard enough.
Within a few swipes and scrolls, you're instantly bombarded with all sorts of silliness that can make you either chuckle, cringe, or both. From GIFs and memes to Snaps and Stories, you slide along the spectrum of mindless and mirthful within a matter of moments.
So then, you quickly tag your loved ones and closest mates and excitedly kick off a powwow pertaining to a post that's pleased your proclivities. Serve a witty comment here, drop a zinger there, make the material more than what it already is, and even receive some laudatory haha's. You would jumpstart a whole new conversation and do it all over again as soon as the next big thing comes up. Undeniably, the comedic opportunities for the everyman have become overwhelmingly vast and abundant.
Unsurprisingly, that's why everybody thinks they could be a comedian, now so more than ever—and there's really nothing wrong with that. After all, who doesn't love a good laugh? In fact, some of the best of them would say there's nothing it can't fix.
"What I love about comedy is that it makes people laugh," Michael V., the country's pound-for-pound consummate funnyman says. "Kasi pag tumatawa ka, sumasaya ka. Kahit papano, nakakalimutan mo ang mga problema." This is especially true in the context of the Philippines, a country plagued by traffic, dirty politics, and poverty.  
The Filipino condition has always and forever been a muse for Michael V.'s brand of entertainment in a show business career that spans close to three decades. But, just how did he get started in the business of getting giggles out of an audience? Well, it transpired way before he was doing it in front of the cameras and under the Michael V.-persona, that's for sure. "Grade 5, sa isang school play. I was supposed to play an old man. Yun palang eh," he quips, almost how like a seasoned musician would discuss tempo and timing. "Humihingi na ng opportunity para magpatawa." Born Beethoven Bunagan, that same boy would bring the house down and—in that very second—be bitten by a bug born from the bliss of boisterous belly-laughs. This is the seismic event that would spark his life's ambition: to put a smile on people's faces.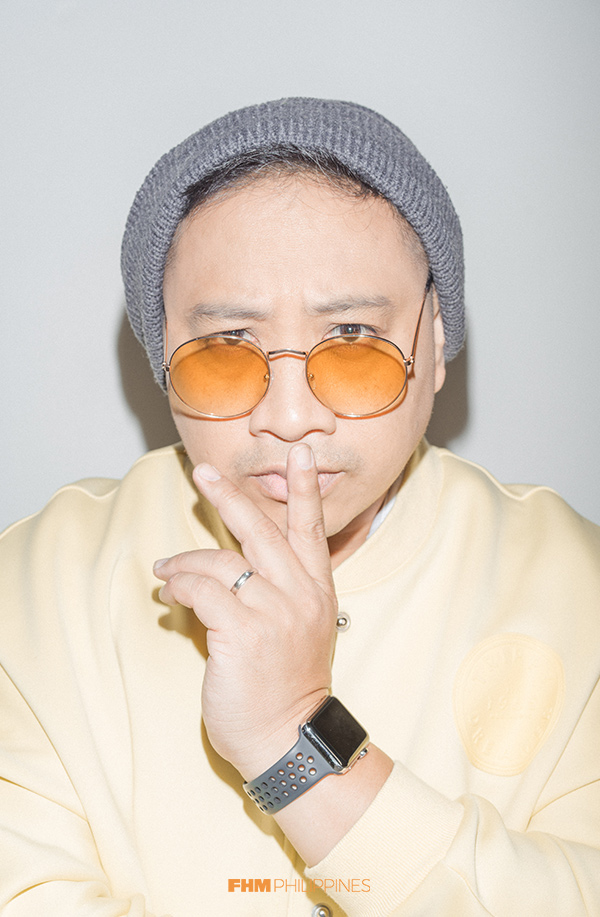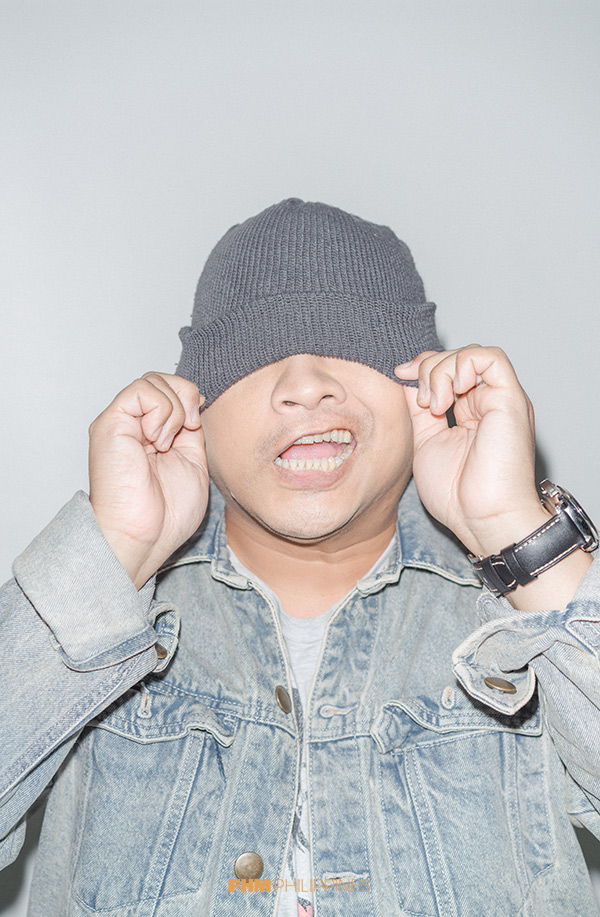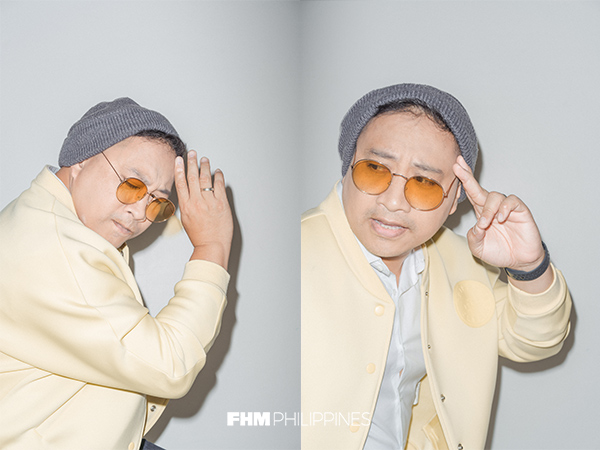 His day-one fans can remember how he busted through the scene with the 1991 breakthrough hit, "Maganda Ang Piliin" (Ayoko ng Panget)—his twist on Andrew E.'s classic "Humanap Ka Ng Panget". Even at the earliest stages of his foray into the limelight, Michael V. displayed that he had a special knack for putting a comical spin on things—and he has been running with it ever since. Aside from being an original cast member, he is the compass that has been guiding the solidly-sailing, satire-serving ship that is Bubble Gang, the longest-running sketch comedy show in the land, now on its 23rd year. With a ton of accolades accompanied by a share of controversies in the past, the show has managed to keep the inherently fun-loving Filipino audience entertained and, more importantly, engaged.
"Slapstick natatawa pa rin ang tao," he explains. "There is a certain portion of the society na tawang tawa sa mga green jokes. May mga tao na gusto magpa-intelehente na natutuwa sa mga satire. Lahat ng mga bagay na iyon, hindi naming ini-inisang tabi. Lagi naming iniisip na, itong mga elements na ito ang kailangan for the show, so we have a little bit of this and that para naman kahit papaano maitaas naming iyong standard nung comedy dito sa Philippines." And, they have been doing so, exhibiting the bravado, irreverence, and outright foolishness needed for a comedy cocktail that goes down as smoothly as a serving of hilarious yet truthful social commentary.