FROM ARTIST TO ENTREPRENEUR
Pol knew when he came back from Iraq that he needed to find a job. Curiously, instead of capitalizing on his Architectural degree, he chose to go by way of cartoonist. His immediate acceptance at the Inquirer only reinforced his decision. Unfortunately, at P35 per strip, he soon found out that cartoonists didn't make that much money. Nonetheless, he persevered but realized that he needed to take on another job and eventually went to work as an Architect. He rose through the ranks and soon became the Chief Architect in the firm. It was then he knew he had gone as far as he could in the company and that it was the the end of his corporate journey.
Around this time, a friend of his was convincing him to release a book on Pugad Baboy, which he was now seriously considering. Although he did not know anything about publishing, he knew the strip had potential because a student from De La Salle University once published 2,000 copies of Pugad Baboy as part of his thesis, which sold out in three weeks.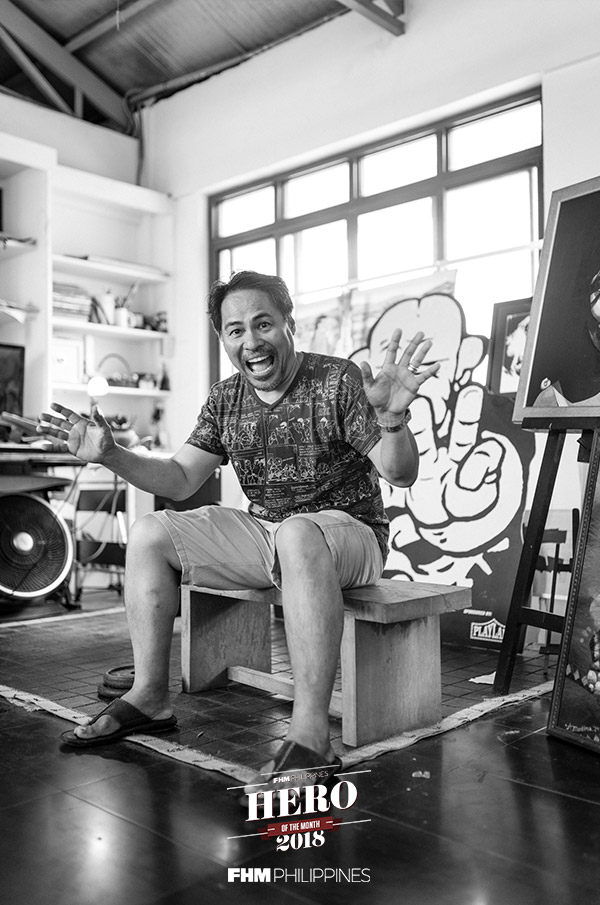 As he embarked on publishing his first book, The Very Best of Pugad Baboy, Pol recalls that his first publisher, a Bisaya, read what he had submitted and plainly said, "hindi naman nakakatawa ito eh." Despite this, he took a chance and became a believer once the book performed well. Although the books were selling, Pol was only earning a percentage of the gross sales, which even then was not nearly enough, especially since he was by this time expecting his first child.
Looking for a better setup, his wife encouraged him to do the publishing themselves. He was hesitant at first, but eventually decided to go for it. He credits most of his business knowledge to friends like the people from Anvil Publishing who gave him invaluable tips, like how to negotiate with printers, when he was just starting out. His transformation into a full fledged entrepreneur happened in Pugad Baboy Book 9, the first book they published on their own.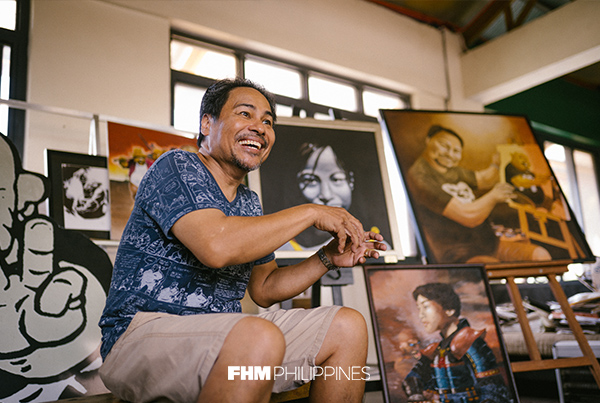 THE EVER CHANGING DEFINITION OF HUMOR
One of the most publicized moments in Pol Medina Jr.'s life has been his resignation from The Philippine Daily Inquirer because a prominent all-women Catholic College took offense with one of his strips and called him out for it. The issue grabbed headlines, with staunch supporters on both sides—some saying that the joke was made in poor taste, while others (most, to be honest) were of the opinion that it was being blown unnecessarily out of proportion. We asked Pol if this experience somehow affected the way he writes, now that we live in an extremely PC society where people are so easily offended, and are quick to go on social media to air out their grievances and rally support from like-minded individuals. In a way, he says, it was all for the better because it led to him working on digital with Rappler, where there are less restrictions. Instead of kowtowing to the trolls, he has doubled down on his satires. Like a true artist, he expressed himself through his work creating Mr. Severo Morales, a social justice warrior who has made "getting offended a career," as a response to the keyboard warriors on the internet. Instead of stooping down to the level of his detractors, Pol has pleasantly discovered that he doesn't have to because his fans are the ones who take up the cudgels for him.