Designated closer
To be Kiefer is to be phenomenal at all times. He never gets tired of it at all apparently because, well, basketball is life, right?
Before this shoot at the Comembo Nike Hypercourt began, the Phenom probably already had an idea on what he needed to do this afternoon: strike a pose here and there, do some quick instructionals for the benefit of us all Barangay Hoops hopefuls for a bit, maybe talk about his Phenom con Phenom love match with volleyball superstar Alyssa Valdez for a minute or two.
But first, he has to play ball, probably his way of paying respects to what he must most likely consider a holy place on his first visit. He hoisted a total of 50 jumpers, shooting from all angles inside the two-point area and then from beyond the arc. He swished 33 of 50 from the field (a scorching 66% shooting clip—yes, we counted!).
"May times na parang may mga breaks kayo, tapos I'll try to stay at home and rest as long as I can," Kiefer says. "Pero pagdating ng after lunch or before dinner parang I'll feel the need to work out, pumuntang gym, or pumuntang village park just to shoot a few shots. Kasi di mo lang talaga kayang nasa bahay ka lang. It's part of an athlete's nature and mentality. If you want to be the best, work hard and train like you're the second best, like you always wanted to be greater than the No. 1 athlete."
Taken to the extreme, Kiefer can be quite mad at this competitive thing. "Every single way that I could be better than you, I'll do it," he confirms. "Unahan sa remote ng TV! If, say, there's a big PBA game I want to watch, kung kelangan mag-sprint talaga bago mag-Netflix ang mga kapatid ko or yung mom ko [magda-dash talaga ako]. I'll beat anyone sa call time. If you're there an hour and half early, I'll be there two hours before."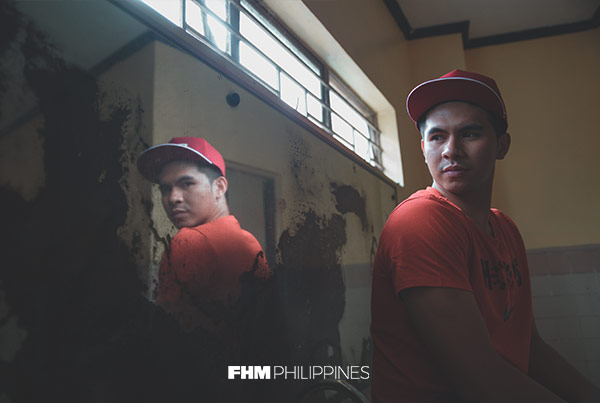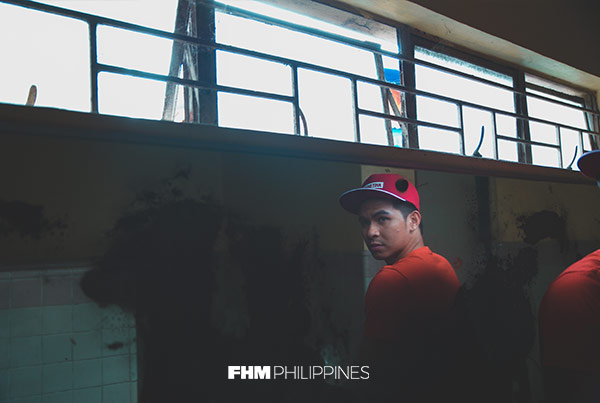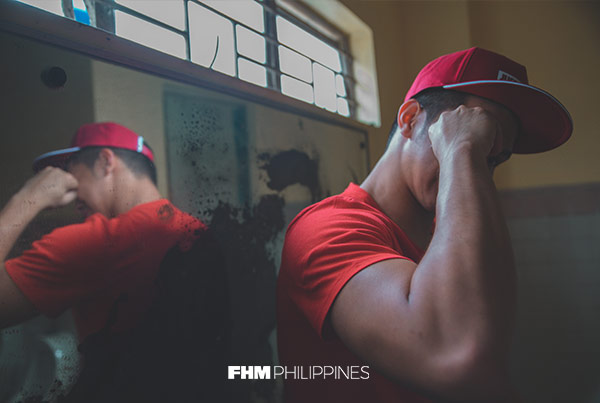 Such attitude can only mean sweet music to his equally fiery and fierce NLEX Road Warriors Coach Yeng Guiao, who wasted no time selecting the prized recruit with the second overall pick at the PBA 2017 Rookie Draft.
Kiefer rewarded his coach's trust in him from the get-go, dazzling in his debut as a pro and notching an impressive 18-point, 12-assist, and seven-rebound line in NLEX's 119-115 win over the hapless and unconventional Kia squad.
He's been named PBA Press Corps Player of the Week twice, has bounced back from a bad shooting game versus Ginebra to nail a buzzer-beater against his ex-Ateneo mentor Norman Black's Meralco Bolts in his team's next match, and has piloted the Road Warriors, together with savvy backcourt mate Kevin Alas, to its first PBA semifinal stint in the four-year-old franchise's history.
It's obvious Kiefer has played braver, smarter, and more spirited under Coach Yeng's expert guidance and moxie. "Kay coach, mix of hardwork and court smarts ang shina-sharpen niya," the two-time UAAP MVP says. "Yun dalawang yun ang kelangan to play for him. He's a player's coach. He will give all the opportunity you need to excel. Alam natin ang caliber ni Coach Yeng e. Tatapang ka talaga as a player under him kasi kung pusong mamon ka, mahihirapan ka. Kasi yung approach niya iba from other coaches, medyo ma-theory siya, medyo colorful language. Awa naman ng Diyos, minsan pa lang ako napagalitan ni coach."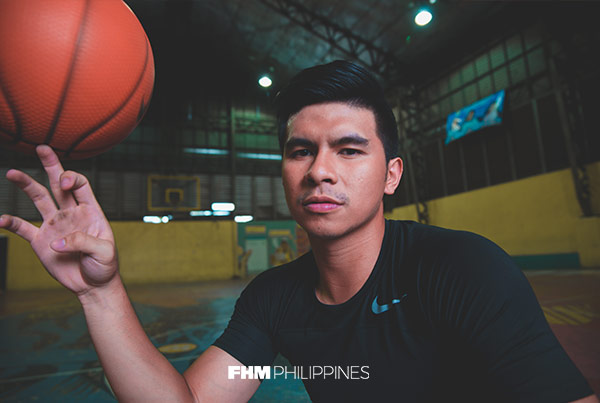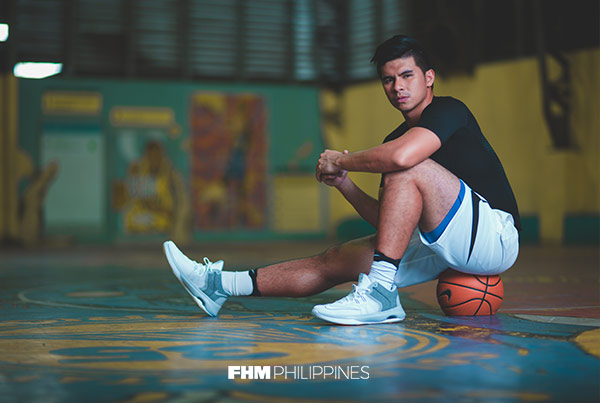 His stunning almost hitch-free transition to the pros has earned him another crucial responsibility for Coach Yeng's squad this early in his professional career: make winning plays when the game's on the line. And in his first taste of the PBA Playoffs, The Phenom mightily displayed how way ahead of the curve he was.
Yes, he was miserable from a shooting standpoint (1-13 shooting from the field for a dismal 7% accuracy) in Game 2 against the Alaska Aces, but his imprint was all over the game in the clincher as he dished two timely assists to unheralded big man Michael Miranda to seal the 87-83 victory.
In a late-game sequence with seconds to go and NLEX protecting a four-point lead, Kiefer deflected a pass directly to Alaska's Chris Exciminiano's hand, sending the ball out of bounds and the possession back the Road Warriors' way. Yes, he's that clever.
In NLEX's two-game sweep of the third-seed Aces, Kiefer averaged 18 points, 7.5 assists, and 1.5 steals, making him a marked man in his team's upcoming semifinals showdown with the second-seed and Paul Lee-anchored Magnolia Hotshots.
"Being one of the closers on the team, I have the responsibility to work hard for it," Kiefer says, in his now all too familiar businessman-like tone. "Practice talaga and simulate late-game situations para if this happens during a game, mentally ready na ako, tapos susunod na lang yung katawan ko. Pag kasi ang utak mo prepared and mentally tough ka to take the shot, mentally tough ka rin to make the right decisions. Then your body will just follow everything your mind thinks you can do."
As sportscaster Boom Gonzales, who has called a number of Kiefer's game in the UAAP, puts it, "Kiefer's never afraid of the moment or the consequences (social media backlash) of what he would do during winning time. He's a standout because he simply has BALLS. He was always gutsy—offensively and defensively. That's his number one quality."
And that's just Kiefer manifesting, as he's always been, his mastery in the clutch.

Photography Paolo Pineda Grooming Janina Dizon Styling Debra Bernales All Nike apparel from Planet Sports; Shot on location at the Nike Hypercourt in Comembo, Makati; Special thanks to Bea Bautista of EON