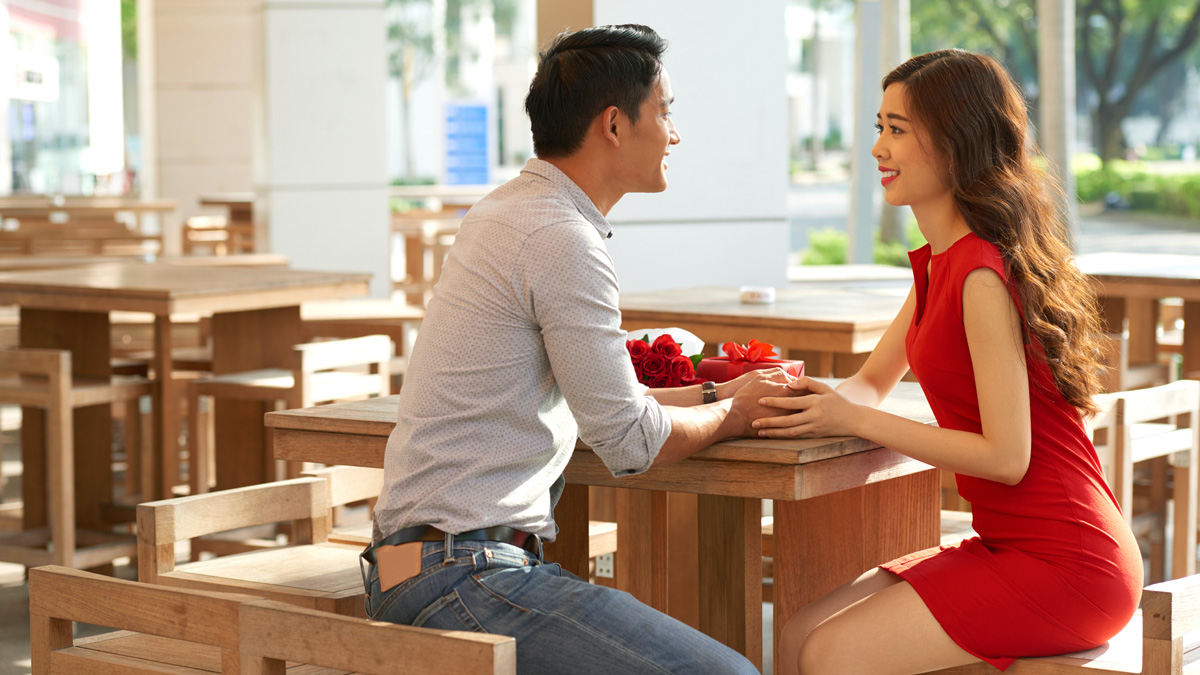 Treating your girlfriend like a queen should be a 24/7 deal. You shouldn't give her gifts only on special occasions or to make up for messing up big time. And you don't have to max out your budget whenever you want to do something nice for her, either. Women get just as giddy over small tokens of appreciation as much as they do over grand gestures. If you simply want to brighten up her day and earn extra pogi points in the process, here are 10 things to get you started:

Something to keep her calm: Aromatic diffuser and essential oils
Whether she's cramping hard or prepping for a yoga sesh, an aromatic diffuser and essential oils will help soothe her nerves and lighten her mood.
Something that will take her out of her hangry mode: Snacks
No greater fear strikes the heart of any boyfriend than a hungry and angry girlfriend. To prevent going through the mind-numbing cycle of arguing over restaurants when you meet up, get a bunch of her favorite snacks and drinks. It will tide her over and put her in a better mood by the end of the day.
Something to support her interests: Tools she can use for her hobby
If you've caught her scrawling your name in calligraphy or sewing geeky costumes, support her new interest by supplying her with the stuff she needs. Throw in some pen nibs and inkwells, watercolor palettes, quality fabric, polymer clay, and the like. Some hobbies don't come cheap-she'll appreciate the help.
Something to encourage her kikay tendencies: Makeup and skincare products
You may not truly understand your girlfriend's beauty and skincare habits, but at least make her feel that you appreciate all the effort. Get her that lipstick or blush she swatches and quickly returns whenever you pass by the makeup counter.
Pro tip: You'll need knowledge of her skin allergies, first. You want her to blush with kilig and not break out in angry red rashes.
Something that will get her to cozy up: An online streaming subscription
Dedicate a night to watching all the films or binge-watch a series that she's been meaning to view-chick flicks included. It all depends on her viewing preferences, really, but we wouldn't recommend anything that will leave her flabbergasted by the end of the night. You do want to get her in a good mood, don't you?
Something to remind her of your good times together: Throwback photos and videos
Practically everything is documented on social media these days. Browse through your online gallery and choose pictures and videos from your time together.
If you wanna go extra, make a timeline of your couple evolution-from the time you were both trying to impress each other to when you celebrated your anniversary-and then, have the photos printed.
Something to ease the sepanx: A stuffed toy
Stick a picture of your handsome face on a plushie and voila-a stuffed toy she can hug whenever she misses you. A stuffed toy is a classic gift that never gets old.
Something to clue her in on future plans
Give a pa-cute hint about a future couple adventure that you've been cooking up without telling her outright. If you're planning on island-hopping for example, stash some beach essentials such as sunblock, mini floaties, and shades. Going out of the country? Throw in a scarf, a decorative passport holder, and a travel guidebook.
A handwritten letter
Instead of sending the usual messages to her mobile, try writing a heartfelt letter on paper. Take a look back on your journey together as a couple and share what you love about her-just write from the heart. Take it one step further: send the letter via snail mail.
Something to creatively describe her personality: Fragrance
Buying perfume or cologne is the OG time-honored tradition for wooing your lady. But don't just grab any random bottle-put some actual thought into it. When you're at the women's fragrance aisle, give yourself as much time as you would when browsing video games or upgrading PC parts. Choose a scent that's really reminiscent of the gf.
Blackwater Deo Mists has a variety of scents that could appeal to practically any type of woman. Midnight Blossom is a refreshing blend of citrus and floral that gives that extra zing for the physically active gf. Golden Sugar is a combination of vanilla and fruits, with a spicy base for the femme fatale in your life. If being kawaii encapsulates the personality of your girlfriend, get Berries and Cream: a sweet mixture of plum, berries, and vanilla. The musky base of Shades of Spring is ideal for the edgy woman.
Watch Barbie Imperial as she tries on the different scents of Blackwater Deo Mists:
Blackwater Deo Mists are available in leading supermarkets, drugstores, department stores, and Ever Bilena counters nationwide.
Follow Blackwater on Facebook and Instagram or visit Blackwater's official website for more info.