Fact: Every man has a go-to pair of shoes. It's basically the ones you rely on when push comes to shove, whether you're facing the rush hour traffic head on or going to a last minute drinking session with your mates. However, not every pair is up to the task. If you're shopping for new shoes soon, these are the qualities you should look for:

1. It looks appropriate, regardless of the occasion.
A great go-to shoe fits any occasion, whether it's a regular day at the office or your inaanak's binyag. If it looks just as good alongside a pair of faded jeans just as it does when you're wearing slacks, you know you've got a keeper.

2. It doesn't succumb to Mother Nature.
At least not right away. You should be able to get to the parking lot without having to worry about your shoes getting soaked in the rain, and it sure as heck should be able to survive a simple walk in a muddy or rocky area.

3. It's the most comfortable thing you've ever worn.
Remember: Comfort always comes first. Style and durability are two things, but at the end of the day, you're going to have to let your feet decide. 

A good example of a great go-to shoe? This new series of shoes from Lacoste Footwear. Coming in blue and smooth suede, these sneakers live up to all the qualities mentioned above.

The Navire Penny, for instance, is a classy, modern loafer with mesh lining and and contrast colors on the heel and stitching.





The Keellson, meanwhile, is a timeless deck shoe updated with a block color upper and tonal leather laces.





Finally, the Turnier is an ode to the classic Lacoste sporty yet chic style with waxed laces and a slim rubber sole.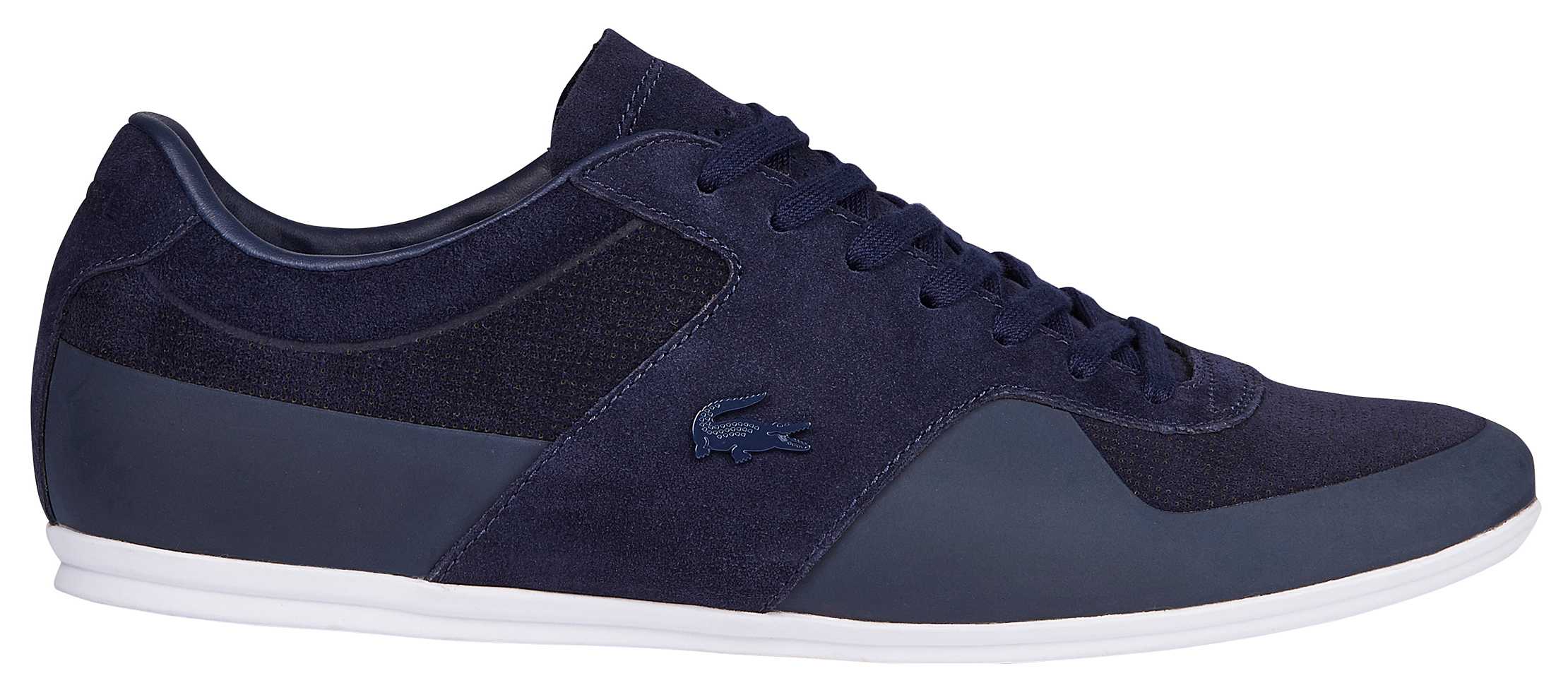 Go get these kicks at a Lacoste boutique near you and head over to www.pentstarsports.com to see more styles.