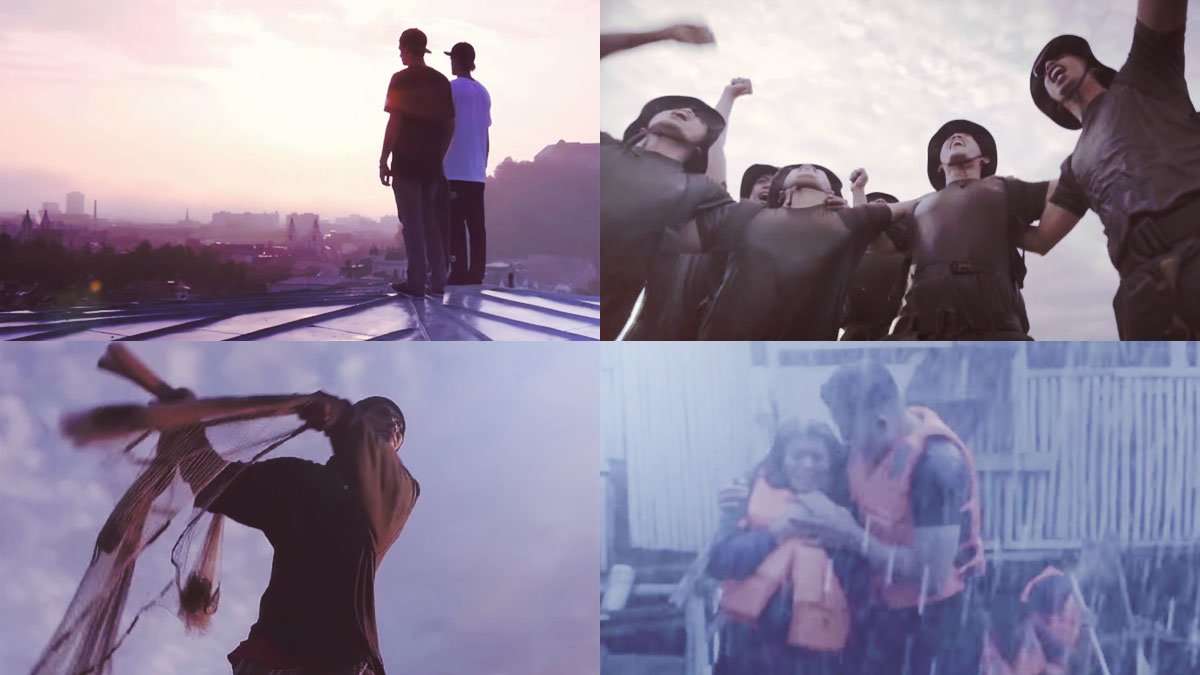 Filipinos are known for a number of qualities—hospitality, cheeriness, optimism, and helpfulness, to name a few—but if there's one personality trait we should take extra pride in, it's our grit. We possess an unconquerable sense of perseverance, and this never-say-die attitude has even been the subject of a recent study. 
Grit, after all, is what gives us the ability to weather all storms, both literally and figuratively. It drives us to win championships, break our boundaries, and uplift each other in ways that make the entire world take notice. We see it every day at home, at school, at the office, and in the countries where our OFWs work tirelessly to support their families. We see it in our soldiers, our fishermen, our farmers, and our firemen. It's what makes heroes out of every one of us. 
That grit is on full display in Ginebra San Miguel's new music video, which has already garnered at least 6.5 million views on YouTube and Facebook. It just resonates with Filipinos of all backgrounds. Carried by Quest's inspiring lyrics, the video for "Tagay" celebrates our determination and perseverance, raising a glass to the emphatic way we take on whatever life throws at us, simply because we are ganado sa buhay: 
It's enough to bring manly tears to your eyes, watching clips of regular folks working and going about their daily lives to the beat of an inspirational song. We've all been where they were, and we've all felt that need to rely on our grit to achieve our goals. We wouldn't be the proud Filipinos we are without it. 
If you ever find yourself needing that little something to inspire and boost your determination to soldier on, make sure you've got this song ready to play in the background—it's available for downloading on Ginebra San Miguel's website. And remember: You've got the grit to overcome any hurdle and achieve whatever you want. It's in your DNA, so whenever life presents a challenge, face it head on knowing that you've got what it takes to get past it. 
So the next time you enjoy a shot of Ginebra San Miguel, remember that more than just a drink, it is also a tribute to the spirit of everyday hero in all of us. And that's what we call sexy.
For more on Ginebra San Miguel and the music video for "Tagay", visit their Facebook page.