Finish what you started. In 2004 I was a completely different person; more optimistic, more wide-eyed. I had just taken a year off after finishing the movie I'd been wanting to make my whole life. I'd been so obsessed with making Keka since high school that it all now felt like the last day of finals. We've worked so hard for so long. Now that it's over, what do we do?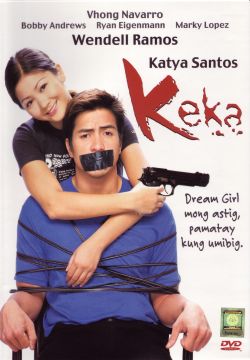 As happy as I was with Keka, it was a complete flop. It made about 1/10th of what my first movie (which I hated) made, and that was kind of sad. I never wanted to be the sort of director who alienated people, who did stuff just because I was an artiste so fuck everyone else. I wanted the movies to be inclusive, albeit different enough to show an unfamiliar sensibility or method of telling stories.
Enter the Diego
When I was growing up I loved ensemble youth films. I always felt they were vibrant, full of energy, chock full of attitude without being elitist. I especially liked ensemble films that dealt with music, like Cameron Crowe's Singles or The Commitments.
Diego and I used to always watch this straight-to-video movie that he taped off of cable TV called Bandwagon. We loved that flick. Diego is Mr. Diego Castillo of Sandwich. He taught the 13-year old me to love cinema when he showed me Taxi Driver and Reservoir Dogs. We hosted a radio show together for years, and had even been in a band together. Diego was a role model to me growing up, and a big chunk of my taste in music and movies came from him.

So the question came naturally, out of nowhere. I don't think I even remember planning to ask it. I just went up to him at NU107 one random day and said "Uy. Gawa tayo ng pelikula," to which he answered, "tara".

And so for the next 2 or 3 months we hammered out a script. It was a great experience, throwing lines at each other mimicking the characters' voices (we were not aware of this at the time, by the way). Talking about the characters as if they were real people, and being genuinely concerned with what was going on in their lives.  
We were happy with our final product – a very mainstream ensemble comedy that happened to be set in a milieu we grew up in and loved. It was designed to be quick and easy: get fast funding because of the "teen film" nature of the film, shoot for maybe 12 days, edit, and release in theaters.

It took up 6 years of my life.
WORDS BY QUARK HENARES